Ver. 4.3 Patch Overview - Kopenych & A.E.N
Global, Kopenych - 201289151
A.E.N. - 200287040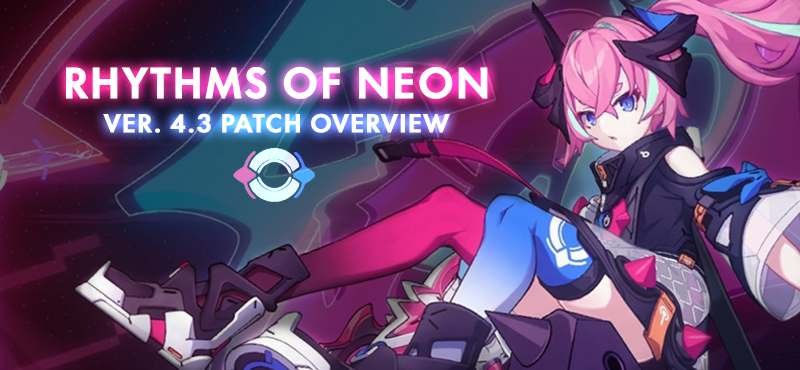 Hello, Captain! Welcome to Version 4.3 Patch Overview by Kopenych & A.E.N.! The new update "Rhythms of Neon" is coming to Global server on October 29, so let's check it out together! WARNING: All information is based on BETA 4.3.
Augment Core: Fervent Tempo Delta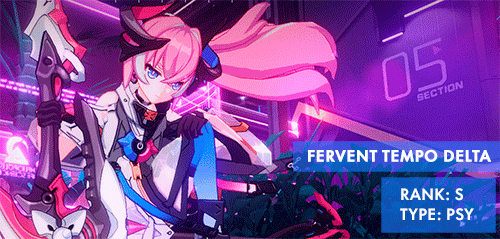 Rank: S
Valkyrie type: PSY
Damage type: Physical
Role: Damage Dealer
On that day, the Swan Lake fell silent and the sleeping beauty awoke from a nightmare...
Don't worry, our little Olyenevas are safe and sound! Fervent Tempo Delta (or just Delta) is a character from the Sea of Quanta, and we still have to learn more about her story.
Delta combines the abilities of both sisters. Damage dealer is her main role as a Valkyrie, but now it's also important to dodge and parry enemy attacks. The combination of fierce combos and successful defense allows Delta to charge her weapon with PINK/CYAN Juice and enter Fervent Mode, which increases her combat potential and deals an insane amount of physical damage.
The main resource for Rozaliya's Augment upgrades is [Fervent Core].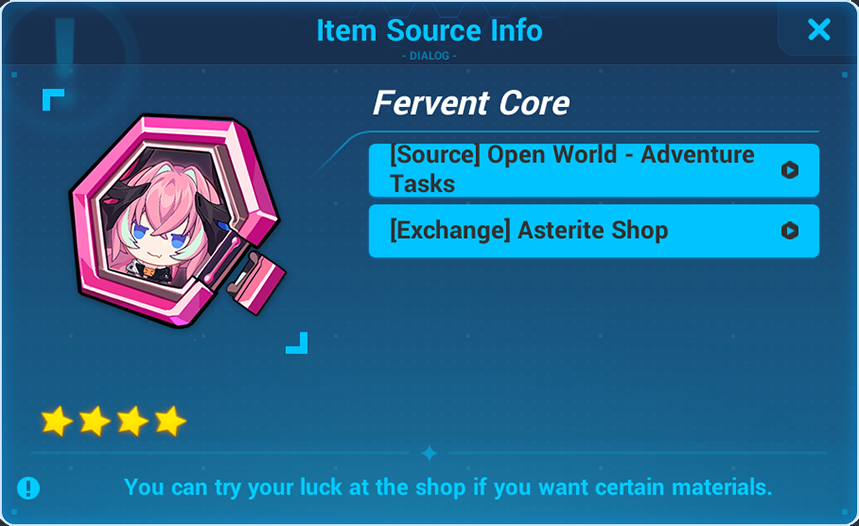 You can get Fervent Cores in Asterite Shop, Open World tasks, and you can also acquire them by participating in the various events of version 4.3!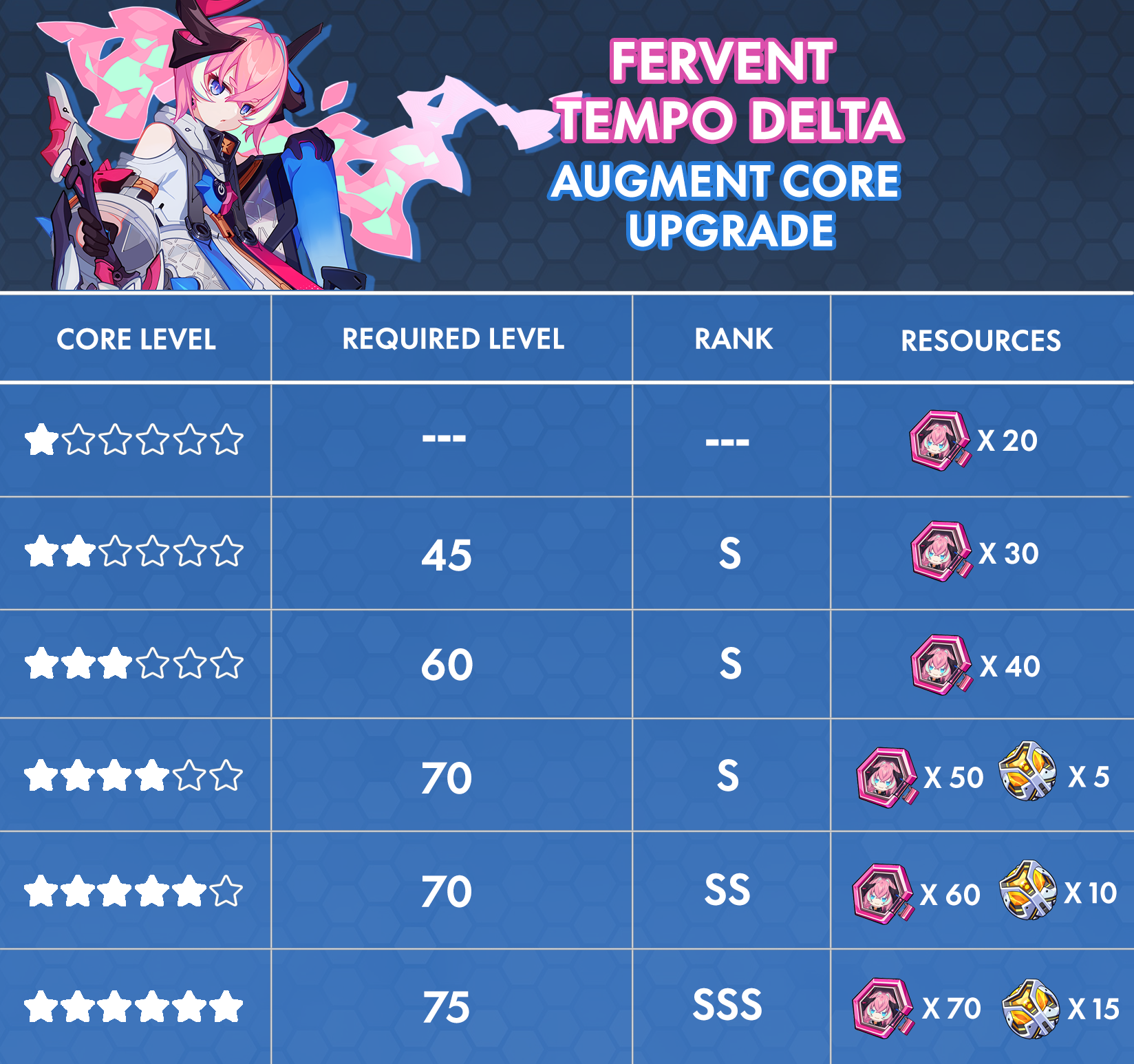 Upon reaching 3★ core level Rozaliya will receive a new outfit. You'd better hurry - this is a special feature of version 4.3! Delta's costume will be moved to 4★ core level with the next patch.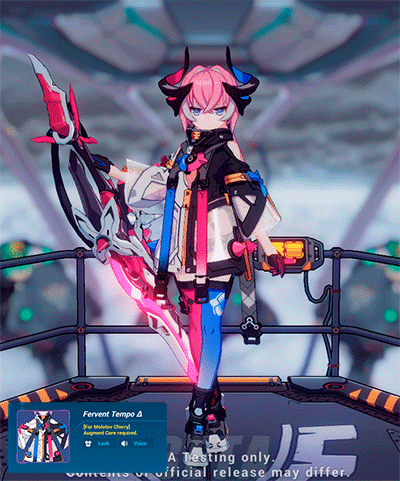 Delta's outfit disables Twin Mode for Olyenevas, so don't forget to unequip it if you want to display both sisters on the bridge!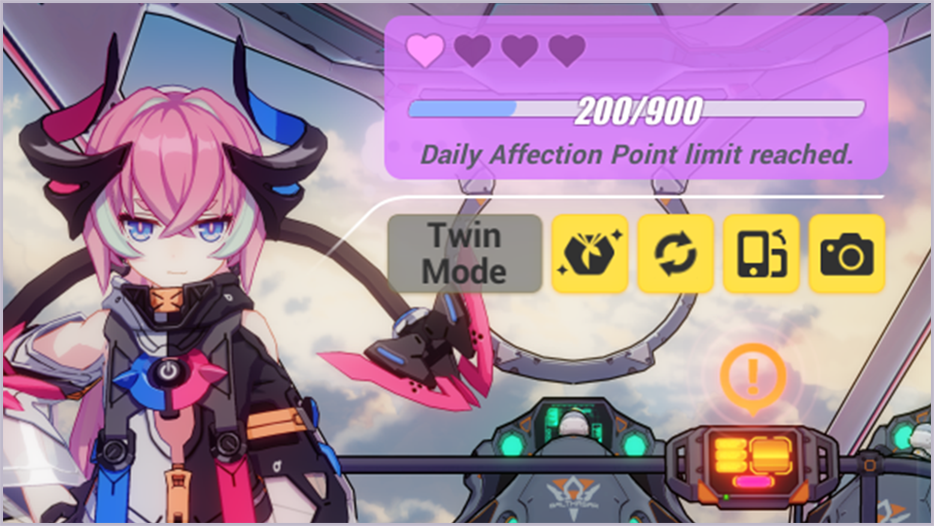 Equipment
Rozaliya receives new signature equipment to match her new skills: the PRI-ARM version of her sword Sleeper's Dream and Dickens stigmata set - we'll return to them later, in the corresponding section of our review.
Rozaliya's PRI-ARM is essential if you plan to maximize her combat performance, however, Delta also allows you to use a lot of stigma set options. Our friends from China have made some tests and created a table with damage output comparison with different stigma sets! Thanks to Marisa and other Captains from Global who worked with translation.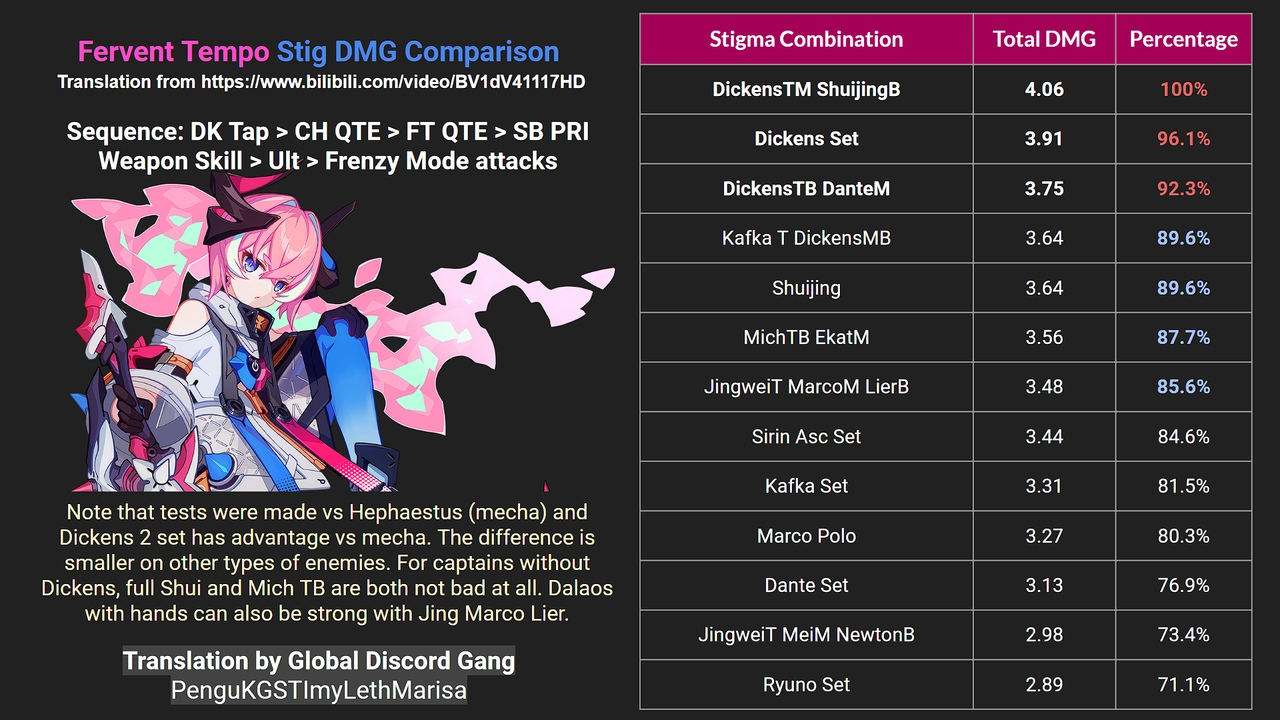 ---
New ELF: Tesla Zero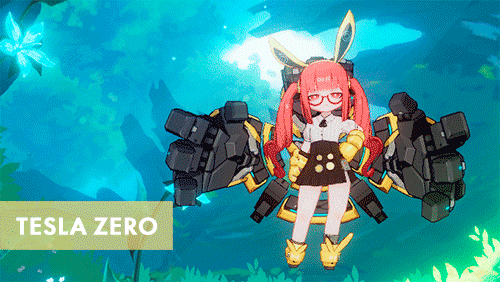 Damage type: physical
Special features: physical vulnerability, high damage from ultimate skill
"Back on Hyperion, everything feels so strange. I know the ship inside out: every facility, every room and everyone… but they have yet to become how I remembered them to be. Fortune-teller, skipper, and everyone else… Well, guess it's not too bad after all."
How to get Tesla Zero:
4.3 Spending Event: exchange Annulons for Tesla Zero fragments (1 token = 2 ELF fragments)
Witch Corridor: exchangeable for [Pure ELF Orb].
ELF Supply
---
Special Event: Honkai Quest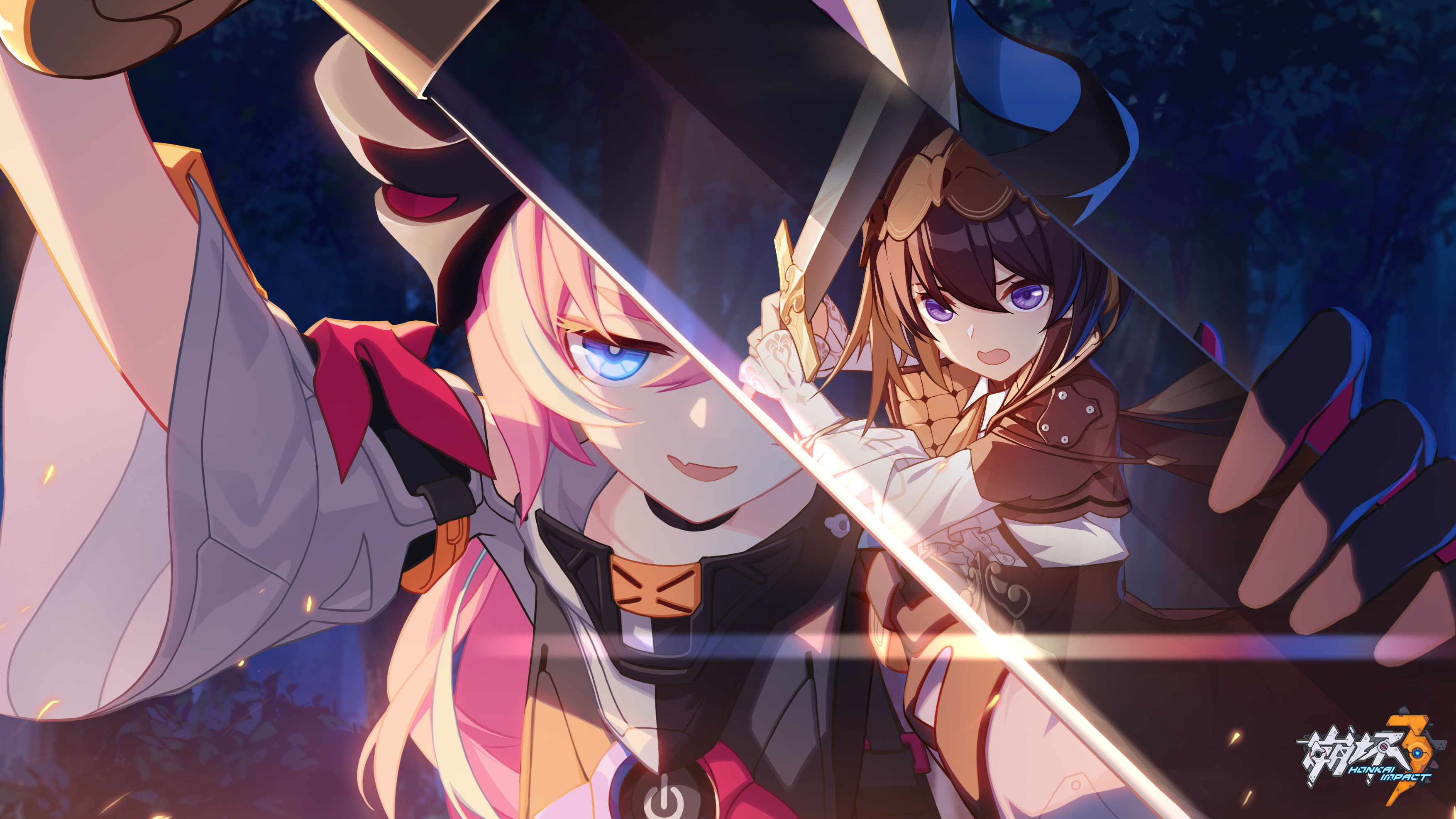 What she seeks is but a dream. Where will she go after the dream ends?
Join Seele's adventures to learn more about Delta's personal story and defeat the Dark Lord of Morrdorr! Participate in 4.3 special event to get Swallowtail Phantasm outfit "Dream Seeker" and other rewards!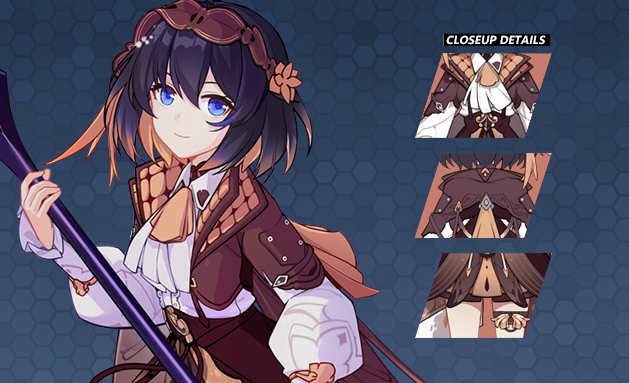 ---
Story Chapter XX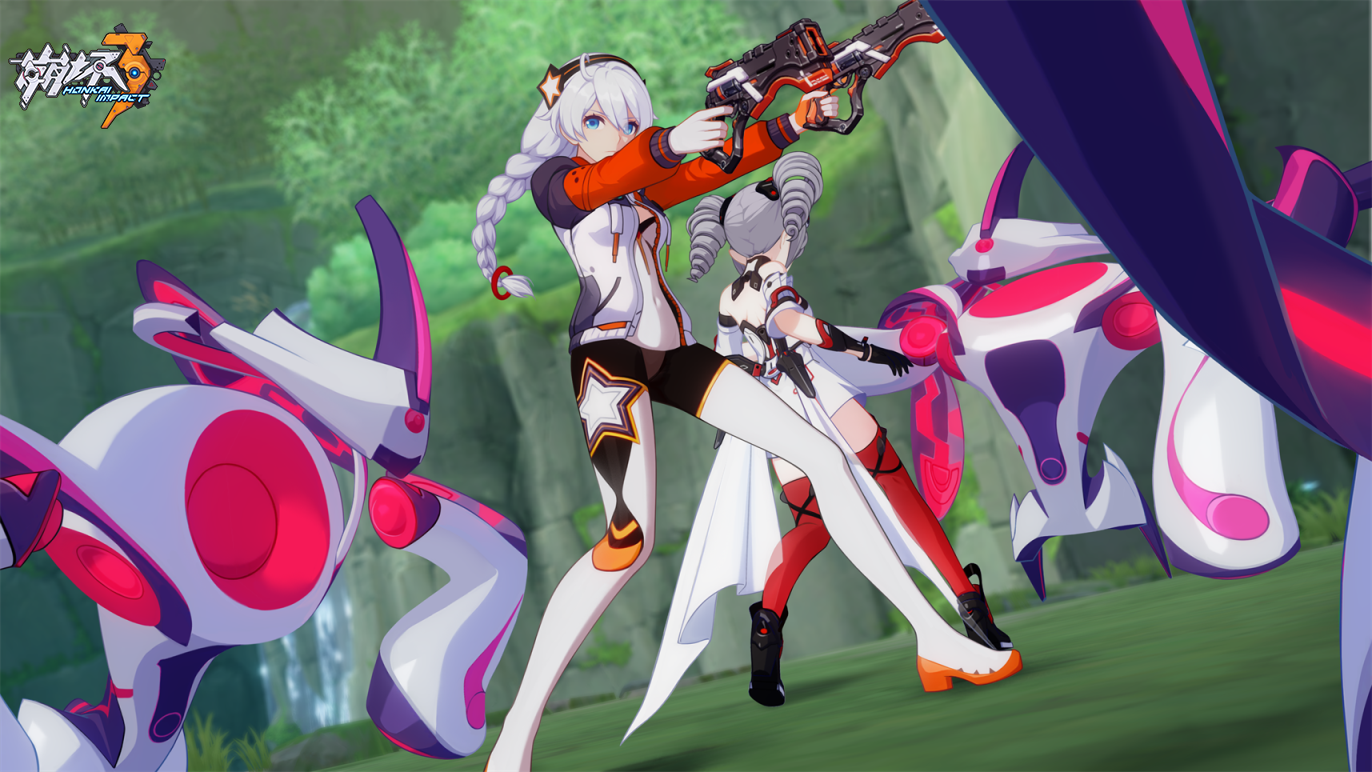 Kiana's trip to Mount Taixuan led her to a secret buried deep in Fu Hua's memory… What will she see when Empyrea's soul unleashes the grief and regrets buried down below in her heart? Let's find it out in Story Chapter XX! Participate in 4.3 special event to get the fifth stigmata from Rebel Blades set: Azure Empyrea, Focus Supply Card, and more!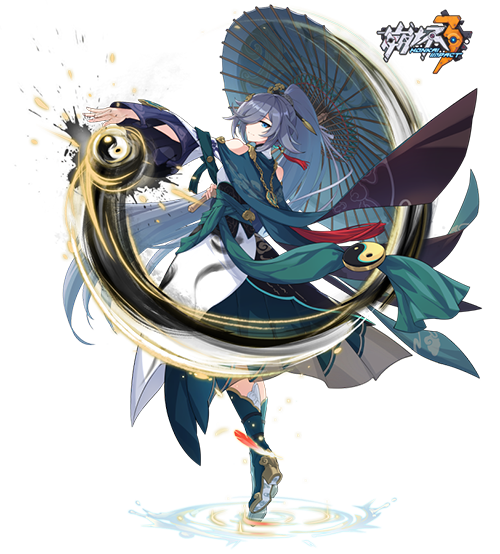 Crit DMG: +15%
When HP falls below 40%, recover 400 HP (CD: 20 sec)
---
New Equipment
New PRI-ARMs and a new stigma set have joined the Hyperion Arsenals!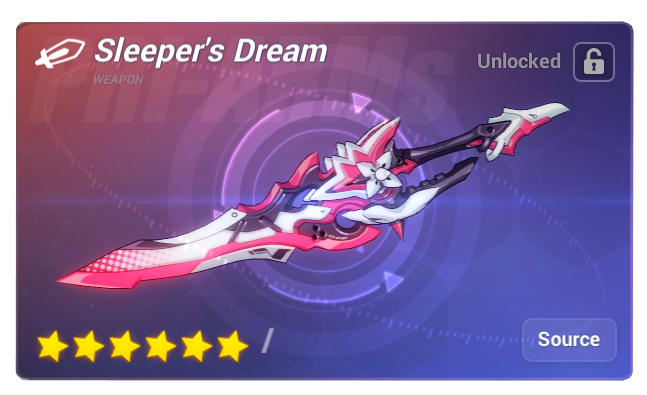 PRI-Arm Sleeper's Dream
Source: PRI-Arm Crafting (Sleeping Beauty or Swan Lake)
Weapon Skill: 0 SP
Cooldown: 18 sec
Deal 1 damage to self and 800% ATK of Physical DMG to enemies nearby after 0,5 sec.
In the following 5s, wielder's attacks cause an explosion on hit, dealing 100% ATK of Physical DMG. CD: 1s
Passive Effects:
Wielder has 15% bonus Crit Rate.

Wielder has 35 bonus initial SP (ineffective in Open World).

[Molotov Cherry only] Entering Fervent Mode restores 6SP (CD: 20 sec).
[Molotov Cherry only] Rozalia takes 20% less Total DMG in Fervent Mode.
[Molotov Cherry only] Basic attacks deal 35% bonus Physical DMG in Fervent Mode.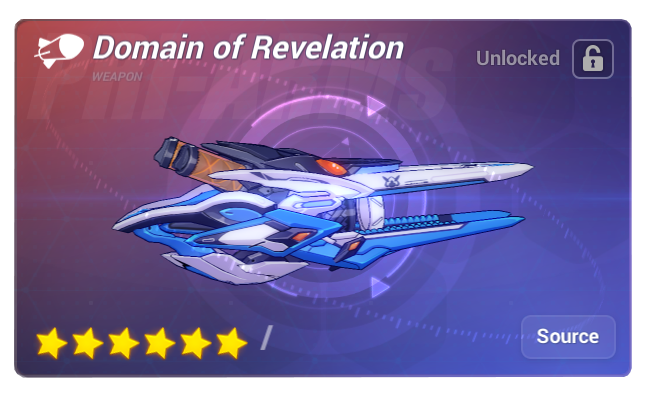 PRI-Arm Domain of Revelation
Charged cannon: Single shot / Empowered doubled shot / Super-powered triple shot.
Source: PRI-Arm Crafting (Key of Reason)
Weapon Skill: 0 SP
Cooldown: 20 sec
Unleash a constructor matrix attack dealing 3 x 600% ATK of Ice DMG. Final Hit freezes enemies for 6 sec.
Passive Effects
Casting active weapon skill boosts a wielder's Total DMG by 40% for 7 sec.

Charge and Ultimate attacks deal 30% bonus Total DMG.

[Herrscher of Reason only] Triggering Ultimate Evasion skill creates 3 hover guns and each deals 3x60% ATK of Ice DMG.
[Herrscher of Reason only] Active skill renders enemies Analyzed for 7 sec and restores 180 Konstruktyom in 3 sec.
[Herrscher of Reason only] Charged ATKs restore 3 SP in non-bike mode.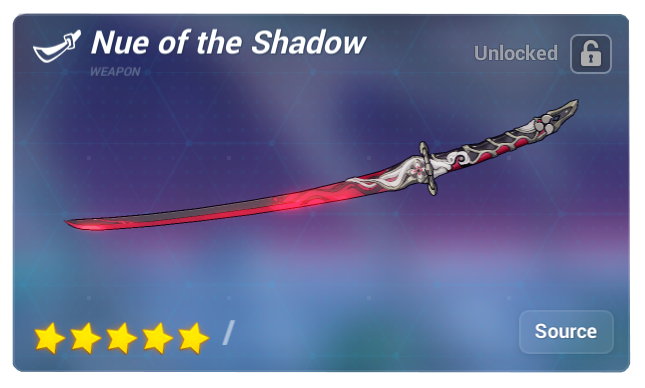 Nue of the Shadow
Source: Focus/Expansion Equipment Supply
Weapon Skill: 4 SP
Cooldown: 20 sec
Unleash a quick forward slash to deal 700% ATK of Physical DMG and boost team Crit Rate by 10% and Crit DMG by 15% for 9 sec. Effect cannot stack, but can be refreshed by Shadow Dash's Ultimate on hit.
Passive Effects:
Combo ATK and Ultimate deal 25% bonus Crit DMG.

Upon entry or evasion skill activation, wielder takes 20% less Physical DMG for 9 sec. Effect can stack.
New stigma set: Dickens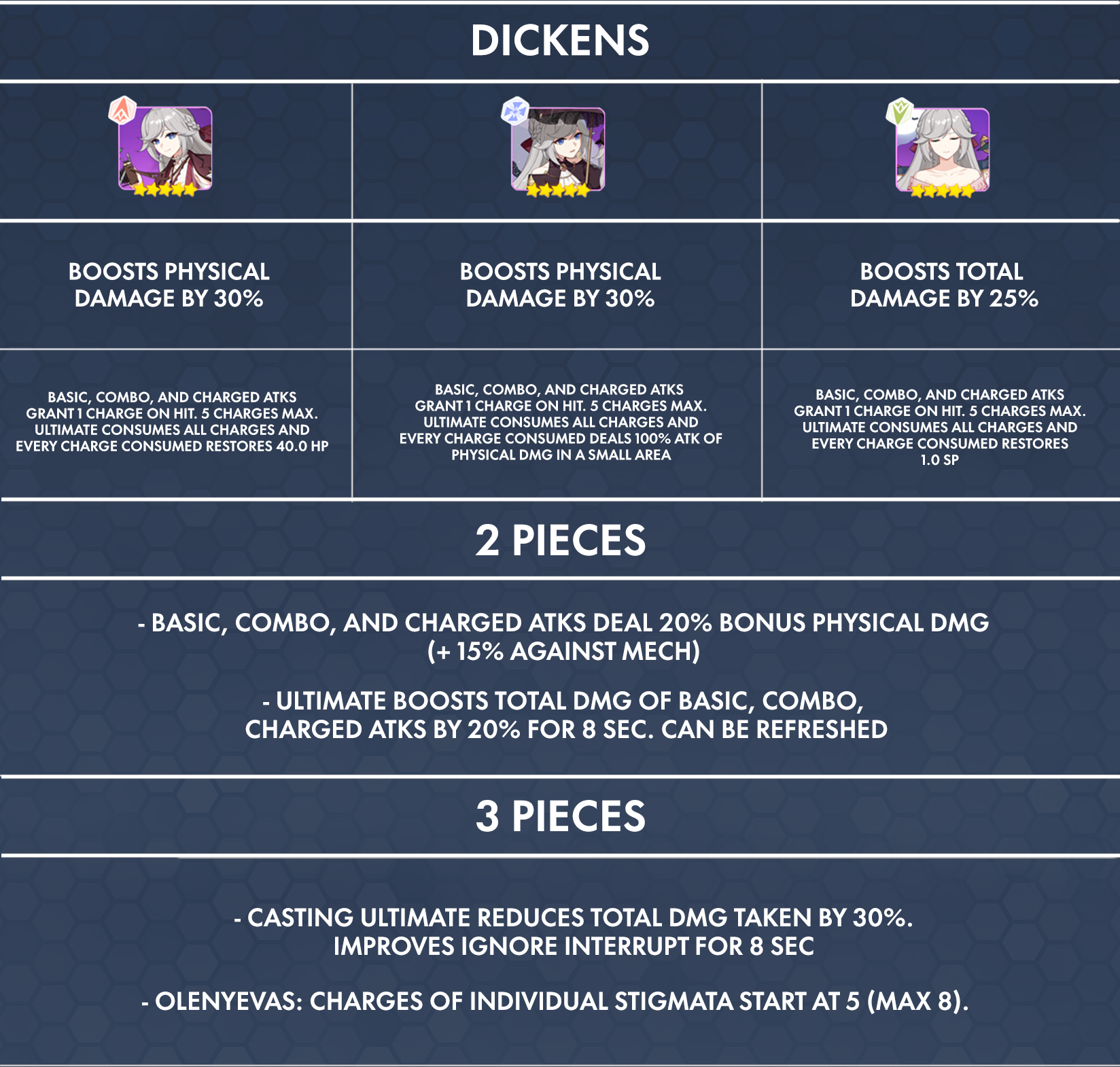 ---
Bounty
New weapon craft is available: Ice Epiphyllum and Void Blade.
New stigma sets are available: Higokumaru (G1) and Thales (G2).

---
Bonus System Update
New login rewards for 1200 days:
Semper Fidelis Ribbon and Focused Supply Card x15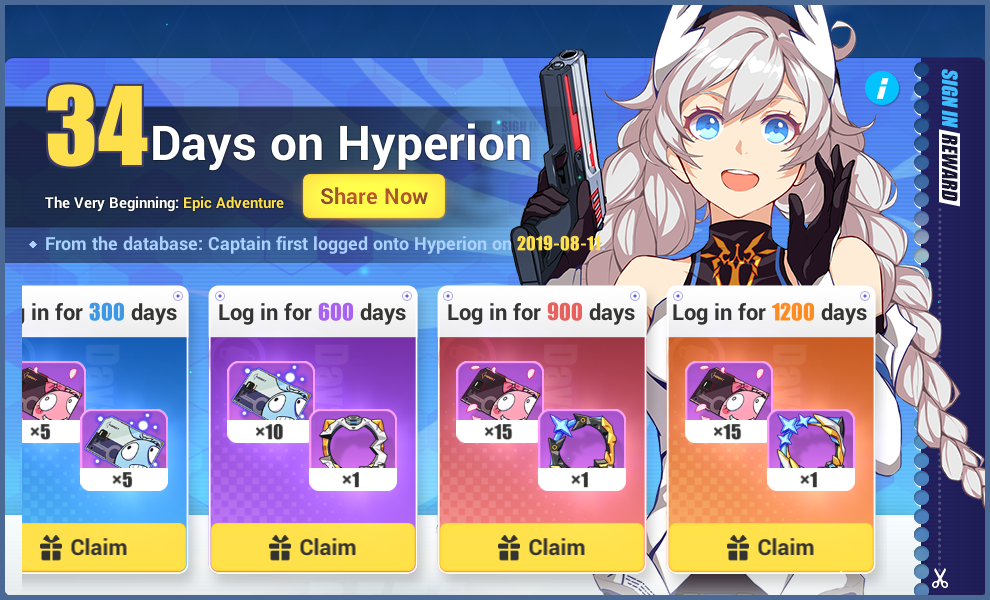 New Top-Up rewards are here, check them out! Note: the picture below shows new rewards by levels which work as an addition to existing rewards.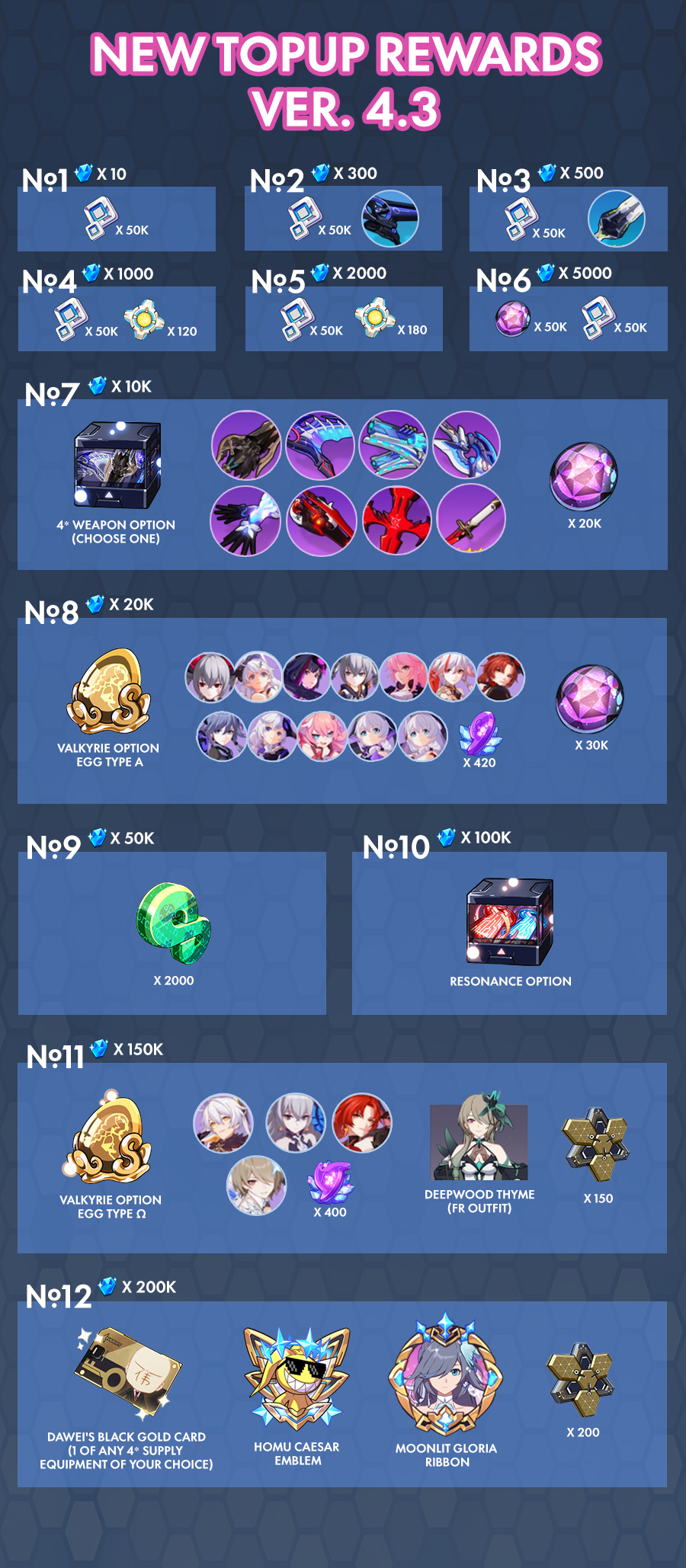 Gorgeous outfit for Fallen Rosemary "Deepwood Thyme" is now available as a special reward for Top-Up Bonus: Level 11!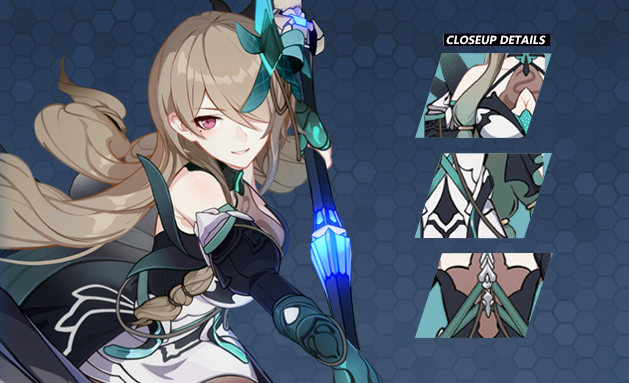 ---
Battle Pass
Elite Works update is coming with Sleeping Beauty and Thales on board!
Paladin Battle Pass also welcomes you with a commemorative frame border for version 4.3: Neon Trance Ribbon!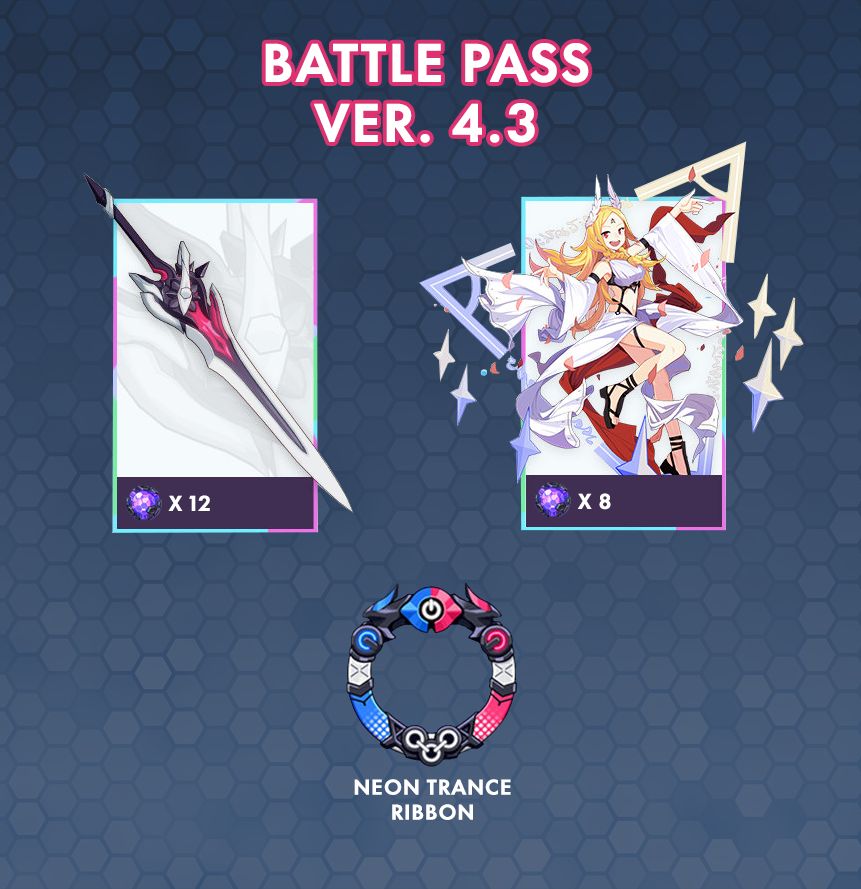 ---
Outfits
Everybody loves gorgeous outfits! And even if you say that you don't like it - we know you do~ We prepared GIF showcases to show all upcoming outfits for version 4.3.
Swallowtail Phantasm - Dream Seeker
Source: Honkai Quest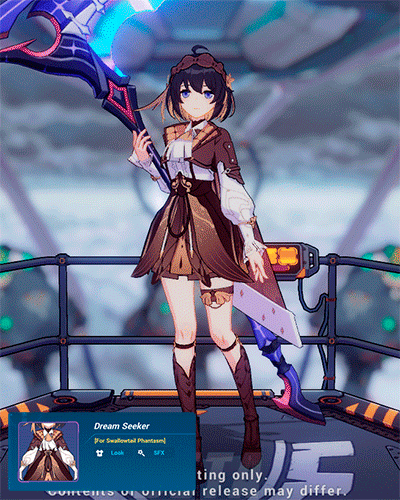 Bright Knight: Excelsis - Emerald of Alfheim
Source: Spending event (30k Crystals)
Fallen Rosemary - Deepwood Thyme
Source: Top-Up Reward, Level 11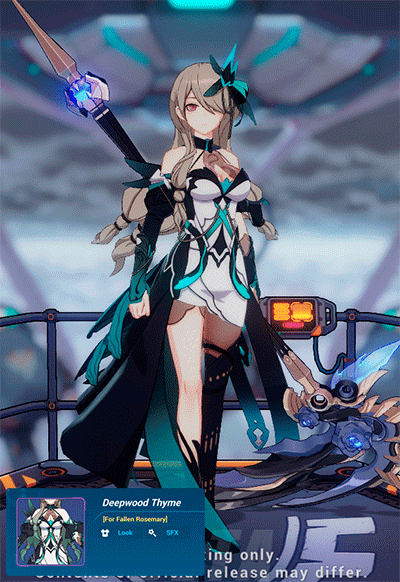 Azure Empyrea - Cerulean Court
Source: Outfit Supply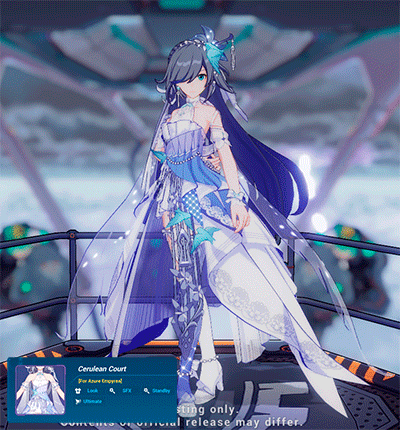 ---
Other Changes
Shops
Asterit shop: [Smelted Core] purchase limits are increased.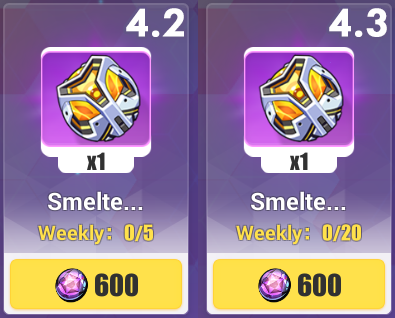 Witch's corridor: S-rank ELF fragments (Tesla Zero, Selune's Elegy) are available for purchase for [Pure ELF Orb]. Pure ELF Orb can be converted from S-rank ELF fragments after they have maxed. The list includes the next ELFs: Book of Fuxi, Bella, Selune's Elegy.

Master Shop: new items are added.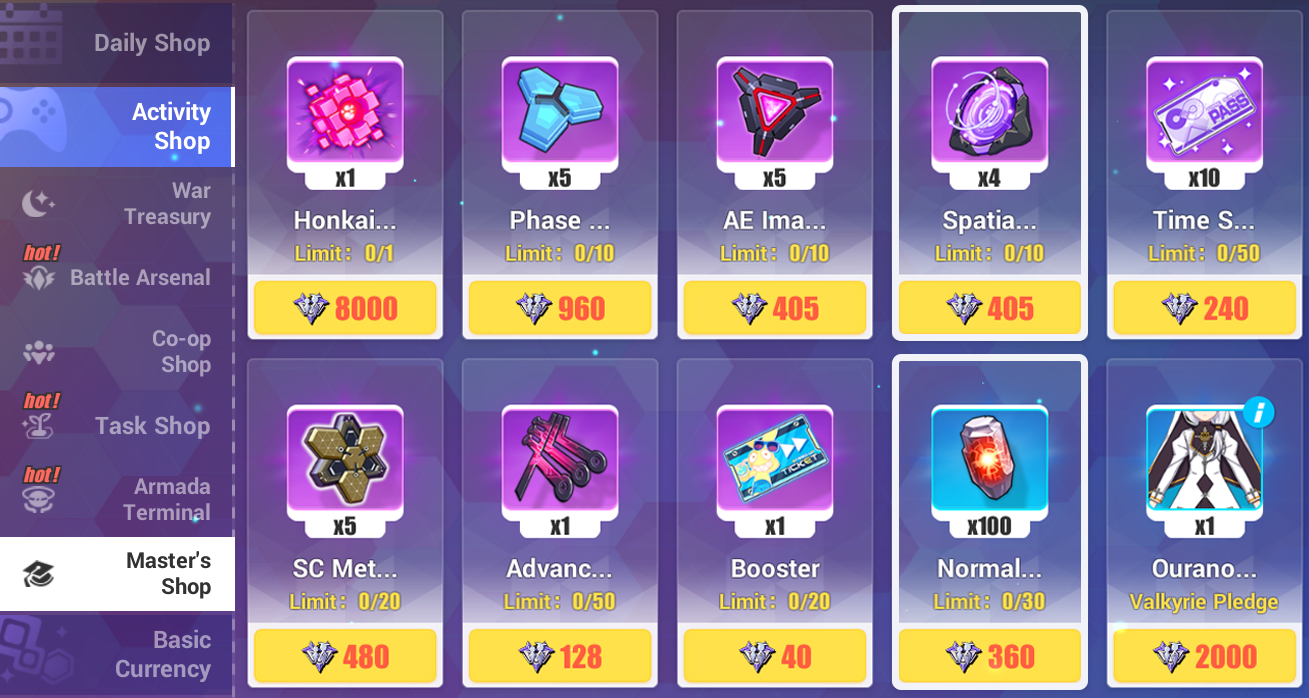 Battle Arsenal: Shadow Dash fragments are removed from the shop.
Game Modes
Abyss
Elemental weather debuff is deleted for Forbidden and Sinful Abyss in Superstring Dimension. All types of elemental weather are now combined into one. New weather increases Elemental damage.

New types of weather are available.
Open World
New Valkyrie fragments are added as Adventure Task rewards.
Armada
All missing A-rank Valkyries are now available for Storage requests in Armada. The featured list doesn't include the following Valkyries: Valkyrie Gloria, Darkbolt Jonin, Starlit Astrologos.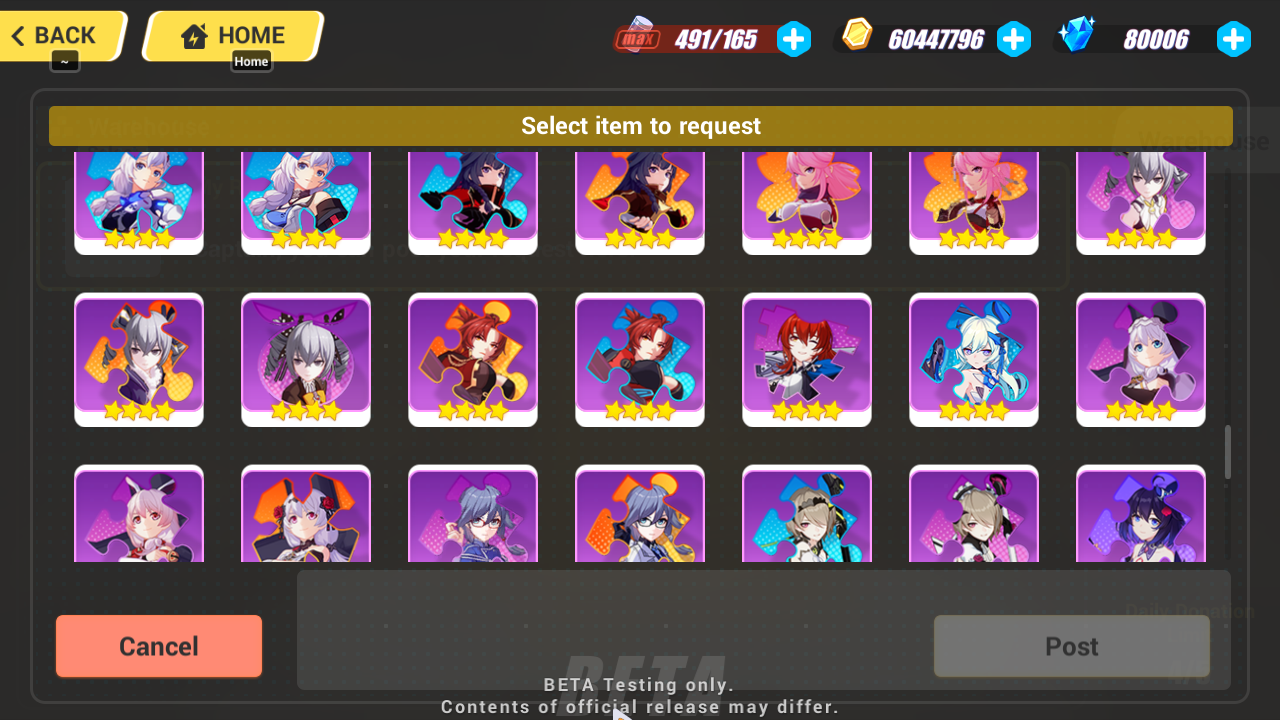 Commission reward list is expanded. Now you can get the following Valkyrie fragments by completing Armada commissions: Valkyrie Ranger, Divine Prayer, Shadow Dash, Valkyrie Bladestrike, Yamabuki Armor, Snowy Sniper, Valkyrie Pledge, Sakura Rondo.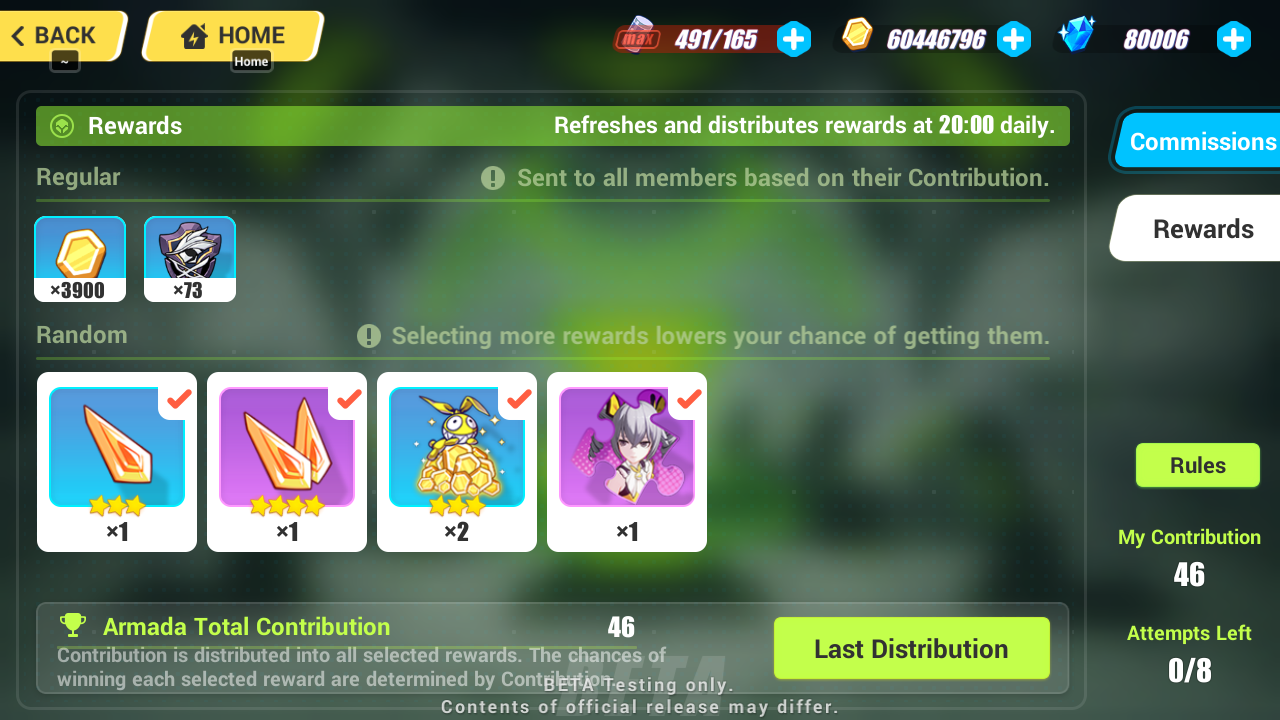 Other
Danzai Spectramancer (Shadow Dash) upgrade material [Fervent Core] is added to Story stages 10-6 Hard и 4-2 Supreme.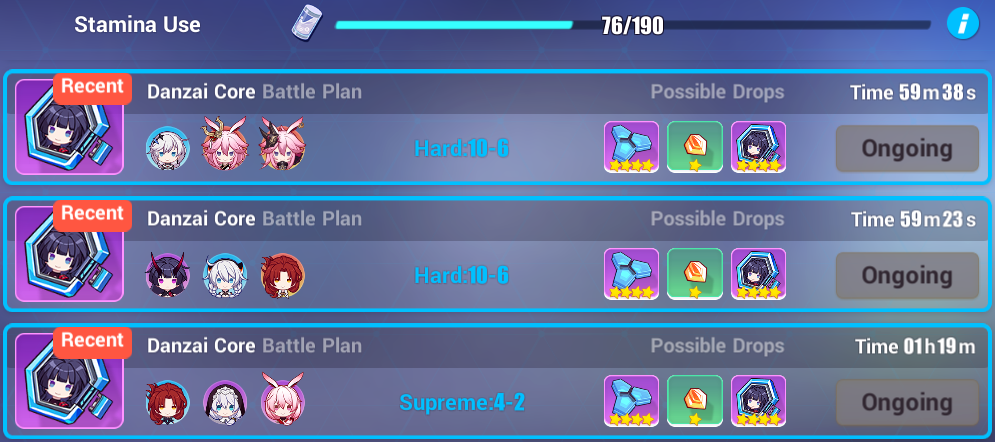 Database "Enemies" in the "Collection" section is updated.
---
That's all for today - thank you very much for reading our review, hope you like it! We wish you to enjoy version 4.3 update: just have fun!
From Russia with love, Kopenych & A.E.N.