Greetings, Captains! A day apart feels like a year has passed! Today's episode will focus on the new features and optimizations of v4.1~

======Expansion Supply Upgrade======
We will continue to improve Expansion Supply in the following versions and the [Essentine] system is the first in line! When you continue to take Expansion Supply drops after receiving the featured UP S-rank battlesuit, a random number of [Essentine] will replace the secondary item of every drop.
Accrue a certain number of [Essentine] and they will be auto-converted into a fragment or soul of the featured S-rank battlesuit! Ranking up S-rank battlesuits has never been this easy!
★Special Bonus: Extra Essentine★
In every round of Expansion Supply, the numbers of Essentine offered by several drops after unlocking the [Essentine] system are multiplied by a certain figure. In other words, those drops will offer more sweet Essentine!
*When the result of multiplying Essentine is not an integer, the number of Essentine you receive will be rounded up.
======Enemy Album======
Added the [Enemy Album] to the [Collection] screen in v4.1 to help you study the weaknesses of enemies.
The first update will include 20 enemies. We will continue to update [Enemy Album] as new versions roll in and one day it will cover every enemy!
======Portrait Battlesuit Showcase======
The v4.1 update will introduce the anticipated portrait battlesuit showcase. You can enter this mode by tapping the [Portrait View] button on the Bridge or wardrobe screen to enjoy the beauty of your battlesuits from all angles! Some battlesuits will even support the double mode, like the adorable Vodka Girls below!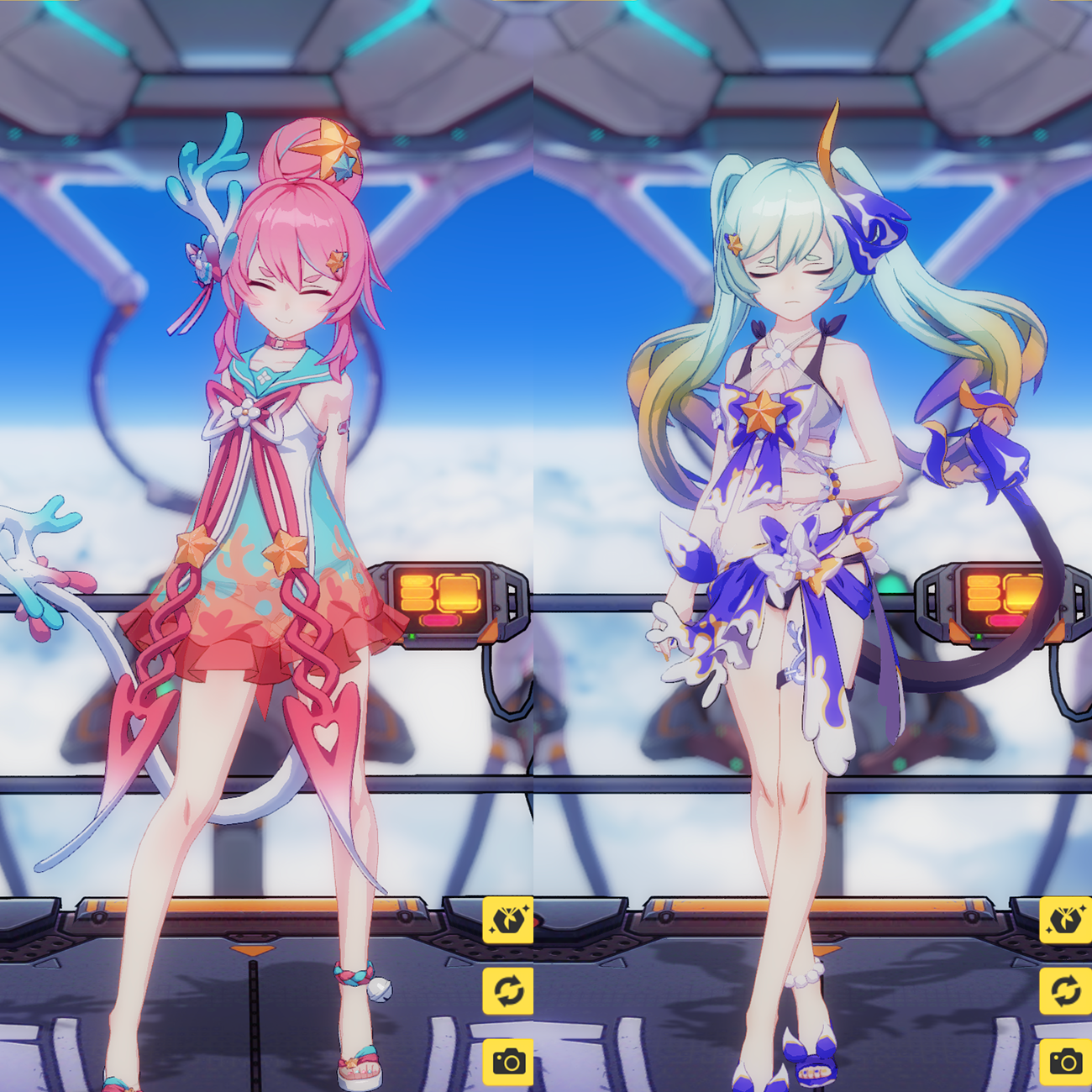 *Please note that the double interactive animations of [Stygian Nymph] in portrait mode require more optimizations so the implementation of these animations has been pushed back to versions later than v4.1. Sorry for the delay!
======New Item [Prototype Suscitarin]======
New reviving item [Prototype Suscitarin] will be added in the v4.1 update. It can be obtained from events for free. Use [Prototype Suscitarin] when failing a stage to revive knocked out battlesuits.
As [Prototype Suscitarin] will first be tested in [Honkai Lab] and certain new event activities in v4.1, Ai-chan is looking forward to hearing your feedback!
=====Battlesuit EXP Material Selection Optimized======
A slider will be added to the battlesuit EXP material selection screen. You will be able to batch select EXP materials for your favorite battlesuits by simply dragging the slider~
That's all for this season of Ai-chan's Newsflash! See you in the upcoming v4.1! Ai-chan, signing out!
※The above data are from the test servers and are subject to change in the live version.