A number of materials are estimated to be streamlined in v3.7 and v3.8. The obsolete materials will return replacement materials upon expiration.

After the changes, the ways of obtaining and spending relevant materials as well as the contents of bundles and Supplies that offer them will be adjusted accordingly.

*The affected materials and the specific adjustments are as follows: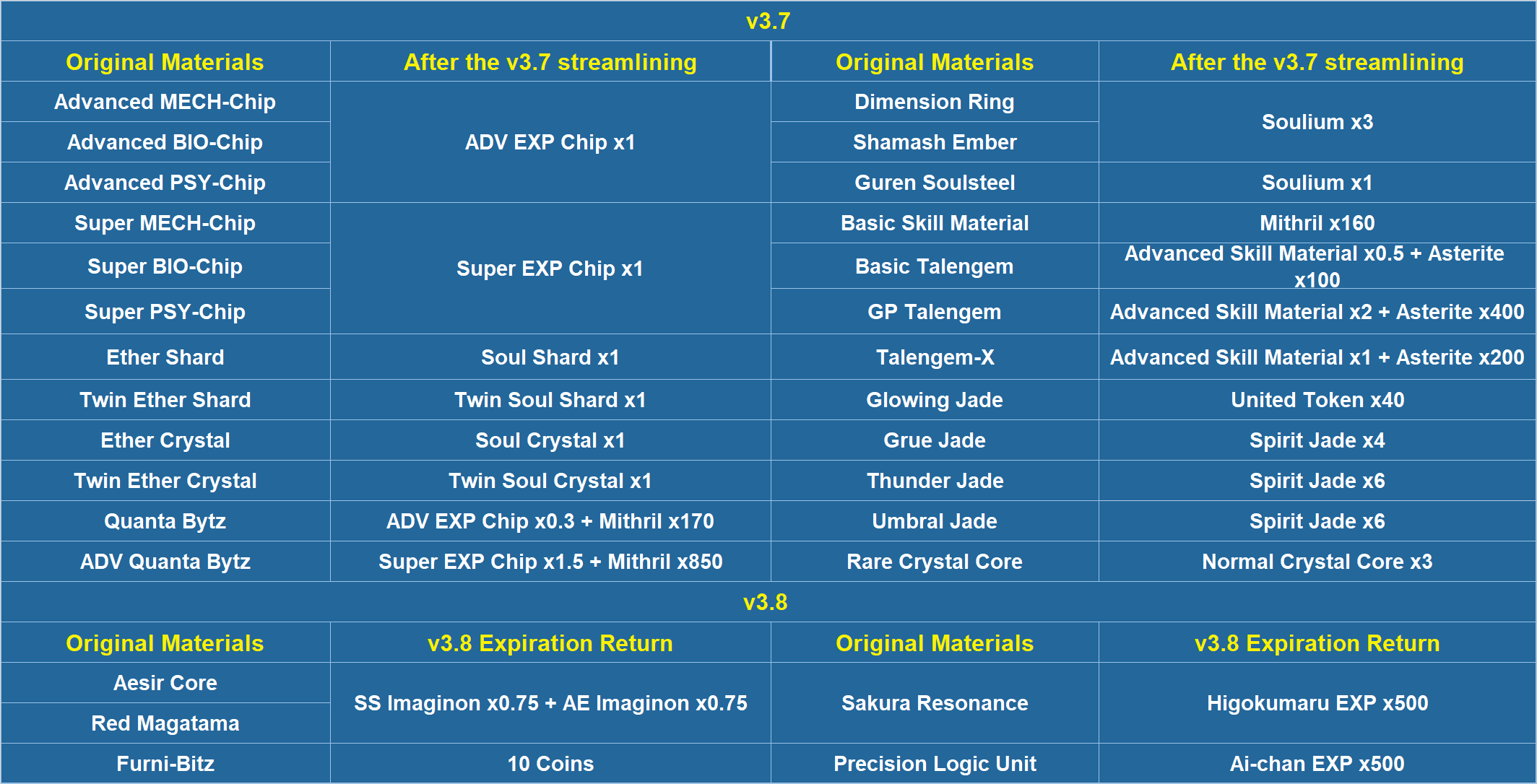 That's it for today! See you in the next version!
*The above info is taken from the test server and is subject to change in the live version.