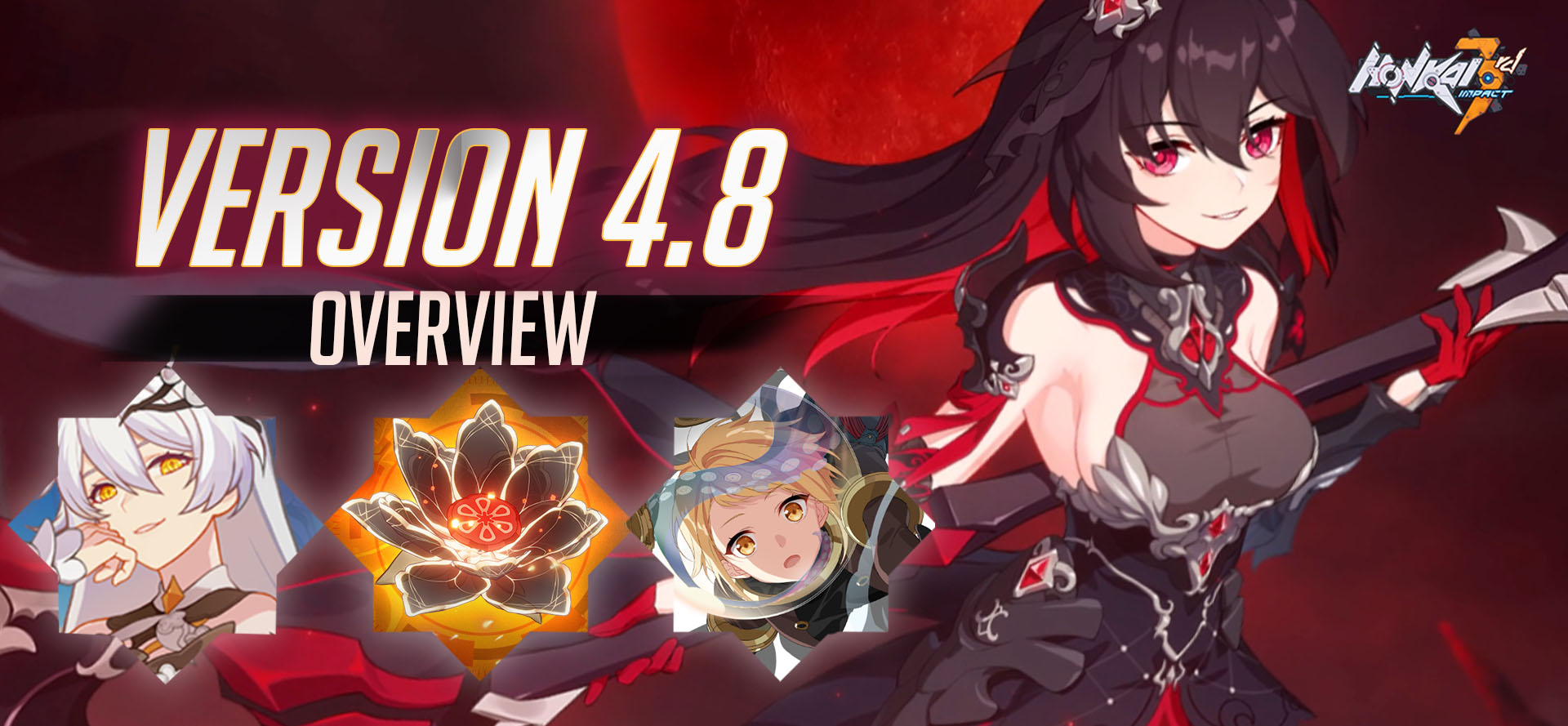 Hoi captains! Welcome back to another Honkai Impact Version Overview. In Version 4.8, we have a brand new S-rank Quantum-type Ice Seele STARCHASM NYX, A New Bounty Mark, Serverwide Event STAN WARS, Chapter 24, FOUR amazing outfits and more!

NEW BATTLESUIT - STARCHASM NYX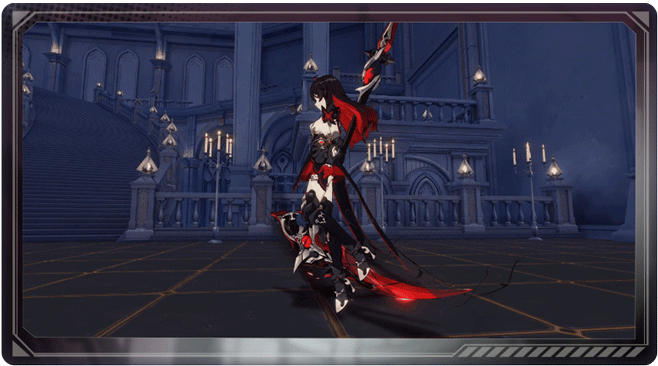 STARCHASM NYX is Seele's S-rank Quantum-type ICE DPS that uses scythe and claws to deal powerful Ice DMG. Nyx is especially strong against multiple enemies thanks to her skill [Nightmare Thorn] that transfers damage across affected enemies.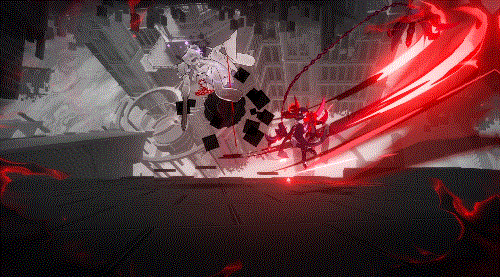 At 75 SP, she can enter Burst Mode, collapse Quantum-type enemies and tear them apart with her claws. Press Ultimate again while in Burst Mode to unleash [Time of Metamorph] which pauses stage timer along with all existing buff/debuff duration and deals massive damage!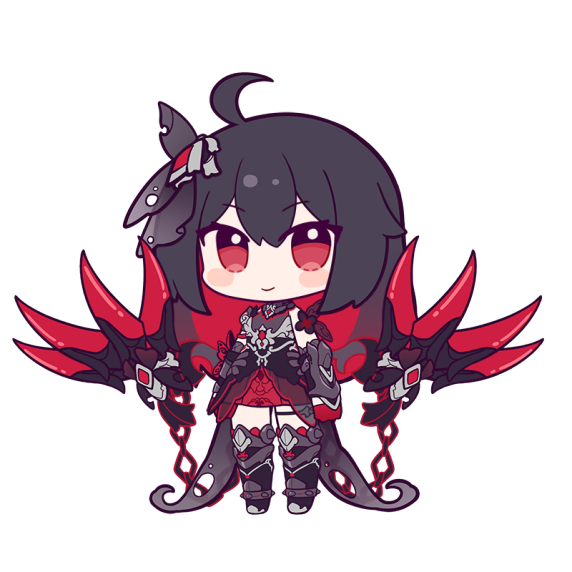 "Do you want to become Seele's toy?"

EQUIPMENT
SIGNATURE EQUIPMENT - SANGUINE GAZE and VERNE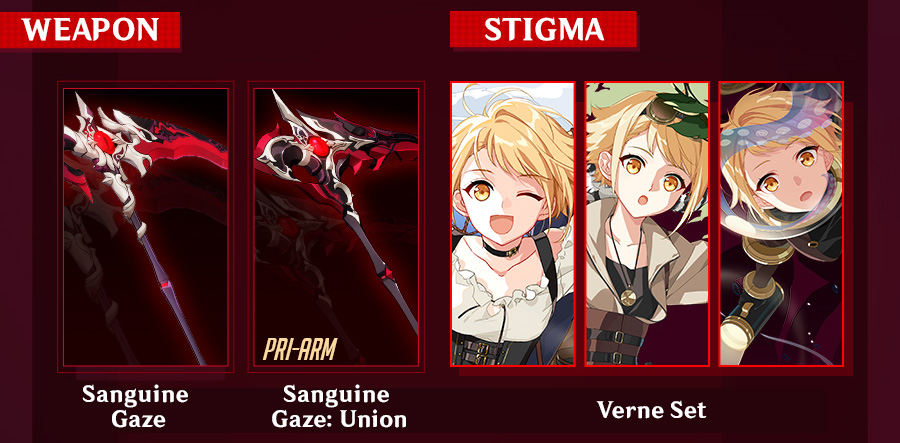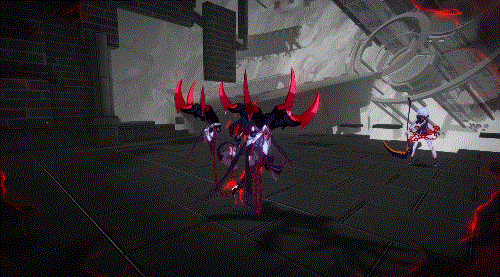 Sanguine Gaze: Union active skill
PRI ARM - OBLIVION DOWN and GOEMON G3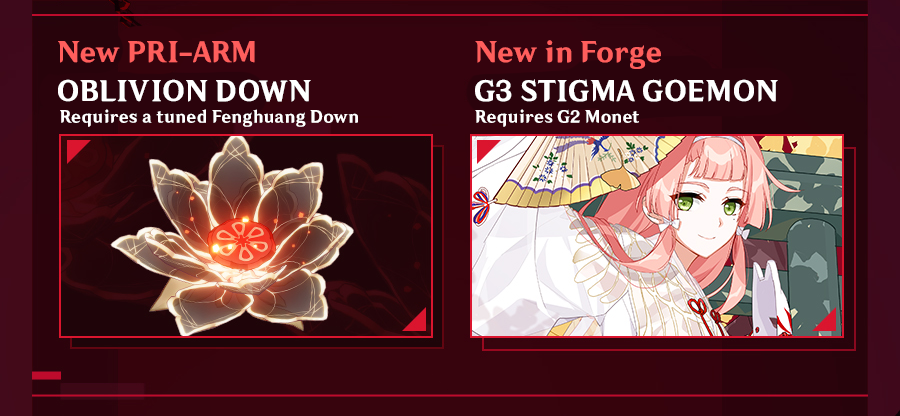 [OBLIVION DOWN] is the PRI-ARM of the Divine Key

[Fenghuang Down]

. It can stop enemies just like its regular version, as well as increases SP recovery for its user. With some clever use, it can turn even Phoenix into a decent damage dealer.
GOEMON added as a G3 stigma in Forge. (T) with Goemon (M) and (B) is a standard universal set for Hawk of the Fog, Darkbolt Jonin, Shadow Knight and even works as a substitute for

Herrscher of Thunder.

Go farm if you need them!

EXTRA NEWS: Azure Empyrea's signature weapon - Nebulous Duality will also get a PRI-ARM, expected to arrive in version 4.9
NEW BOUNTY MARK - UNIVERSAL MIRAGE
NEW MATERIAL - CRYSTALYTE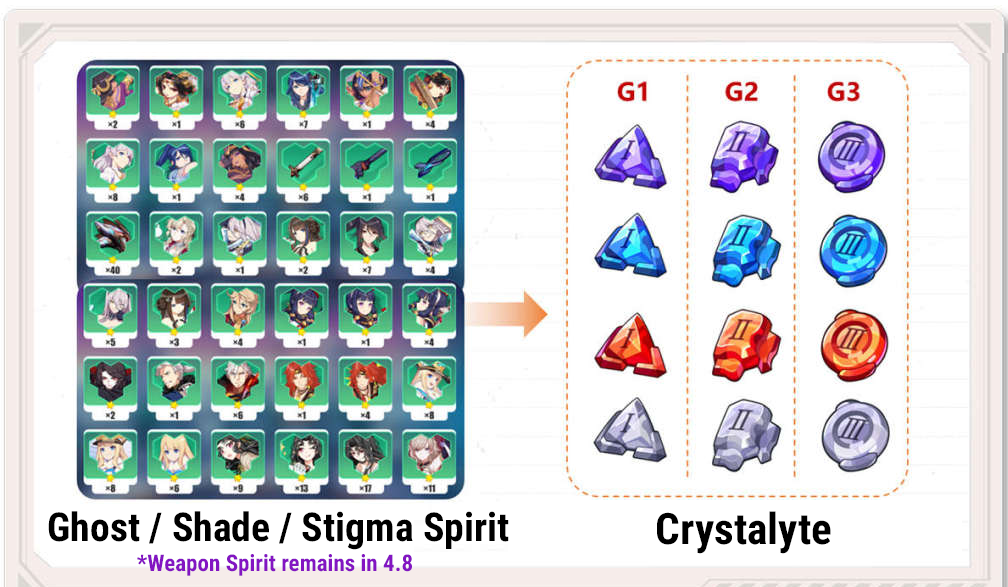 In 4.8, all ghosts, shades and stigma spirits are converted into streamlined G1, G2 and G3 materials called Crystalyte. There are four versions of Crystalytes - Red, Blue, Purple and Grey. Each G1,2,3 gear will use one of the Crystalytes for forging.

The Crystalyte (and fuel) can be farmed from the new Bounty Mark called UNIVERSAL MIRAGE
NEW BOUNTY MARK - UNIVERSAL MIRAGE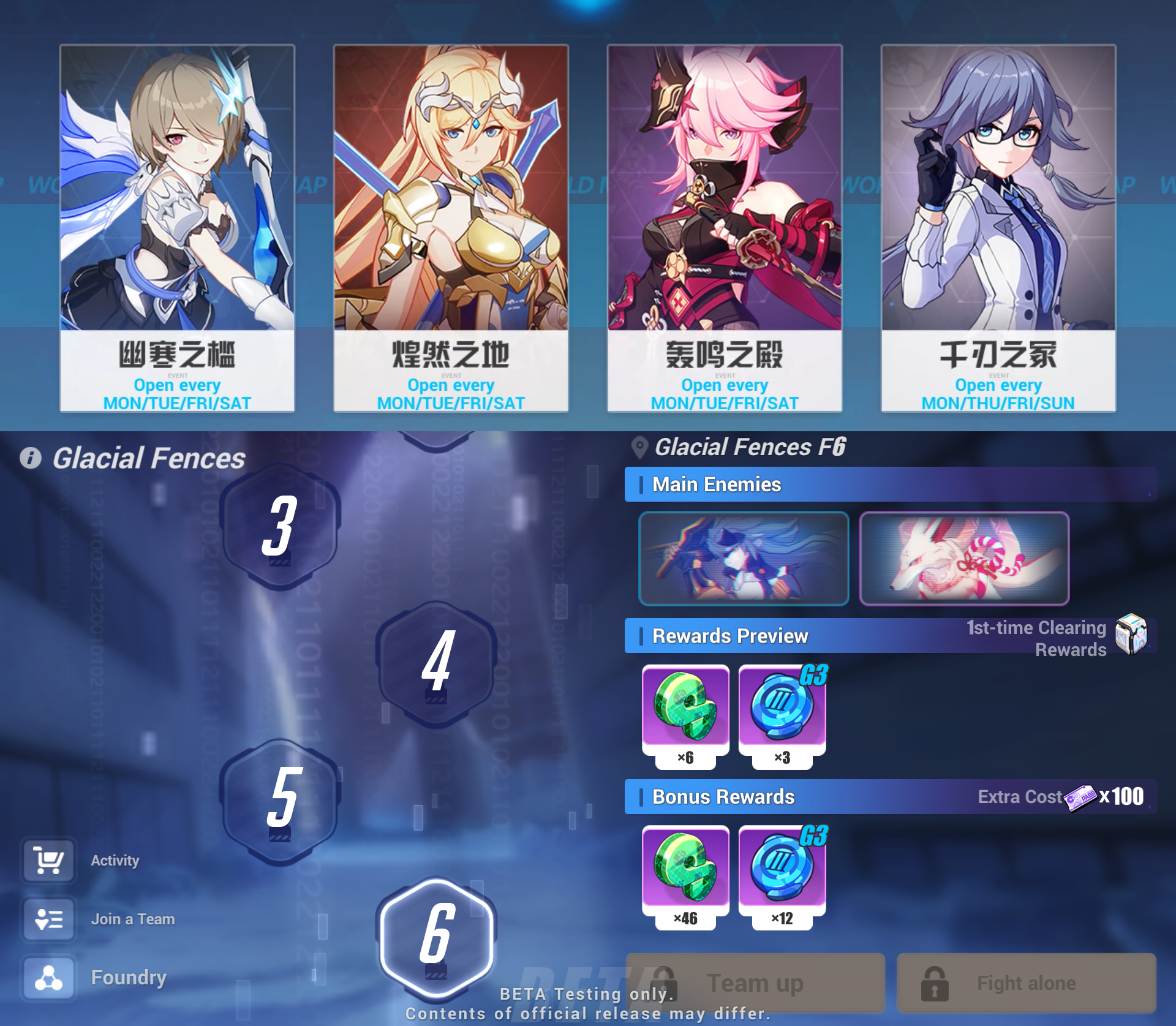 UNIVERSAL MIRAGE has four themes for the four Crystalyte colours. Each theme has 6 stages that give a different amount of G1,2,3 Crystalyte. The four themes have specific damage type advantages. During the introductory period, all stages will be open every day.
WHAT HAPPENS TO BOUNTY SILVER?
Bounty Silver event and SHOP IS CLOSED. Excess Bounty Silver will convert to Fuel. Make sure to use them in the shop before 4.8 arrives.
CHANGES TO TASK SHOP (MIRAGE STORE)
Task Shop has been renamed to Mirage Store!
You can purchase all the G1-3 Crystalyte
Spatial Convectron added to the shop. Can only be purchased with Resonator now.
All Bounty Task items are gone.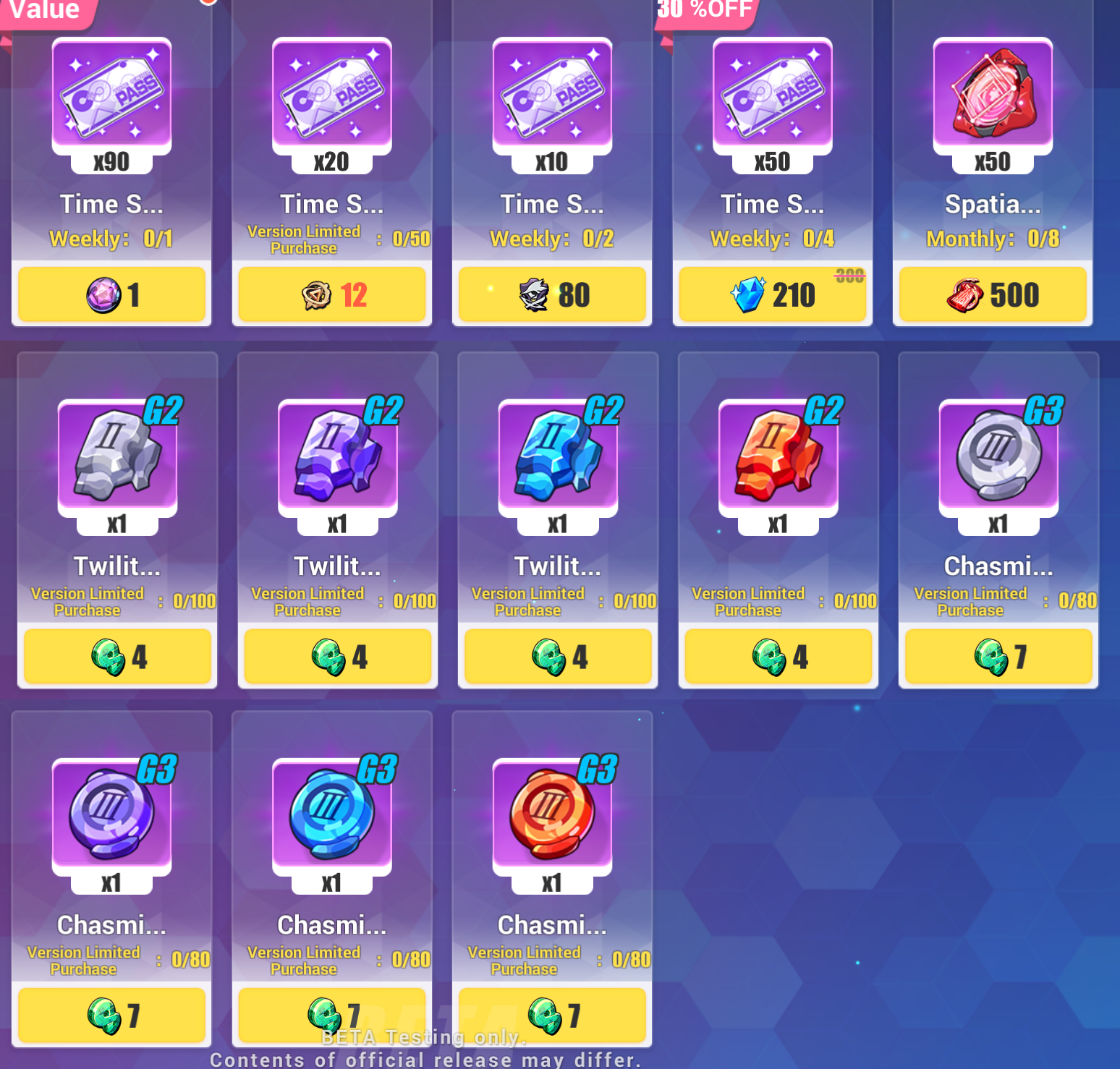 Spatial Lens are now available for purchase in Asterite Shop and Battle Arsenal.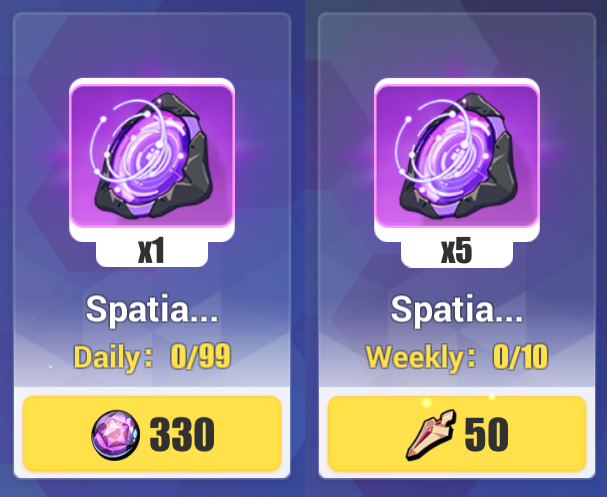 A new addition in Mirage Store - ATK Reroll Device of each Type. Costs G3 Crystalyte.These materials give dual 15-20 ATK affixes for a stigma.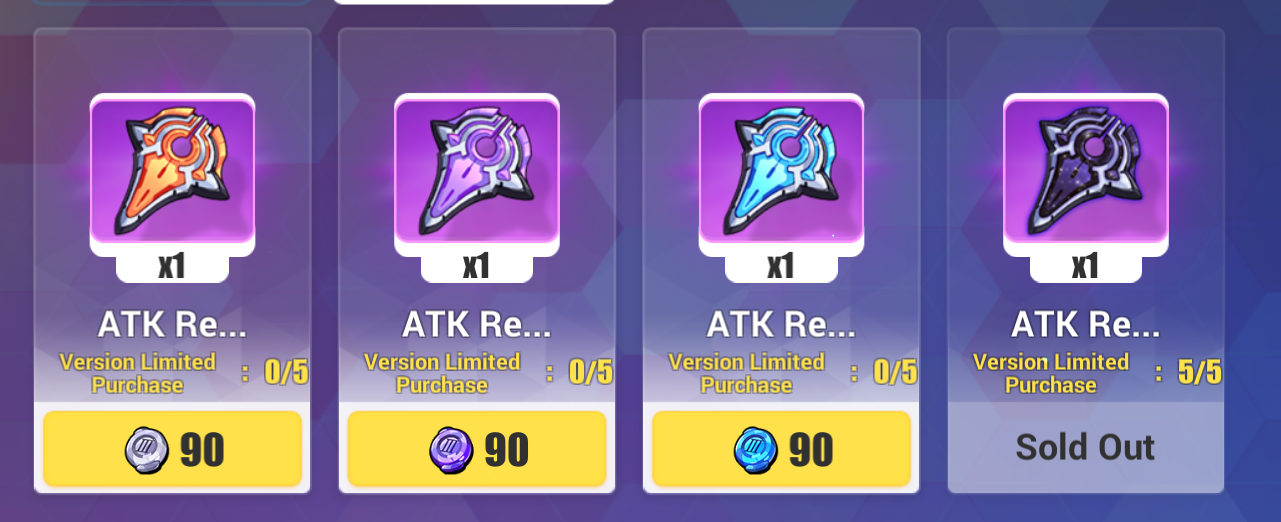 For more details, check out this video:
BATTLE PASS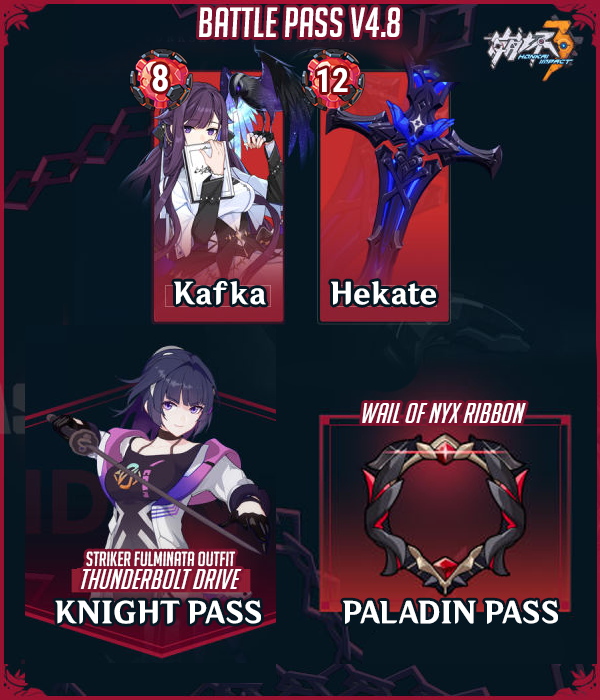 SHOULD YOU GET THEM?
Kafka

is suitable for Physical DMG dealers with Charged ATK such as Fervent Tempo and Twilight Paladin.
Hekate is the signature weapon of Twilight Paladin.
OUTFITS
We have a lot of outfits this patch wow~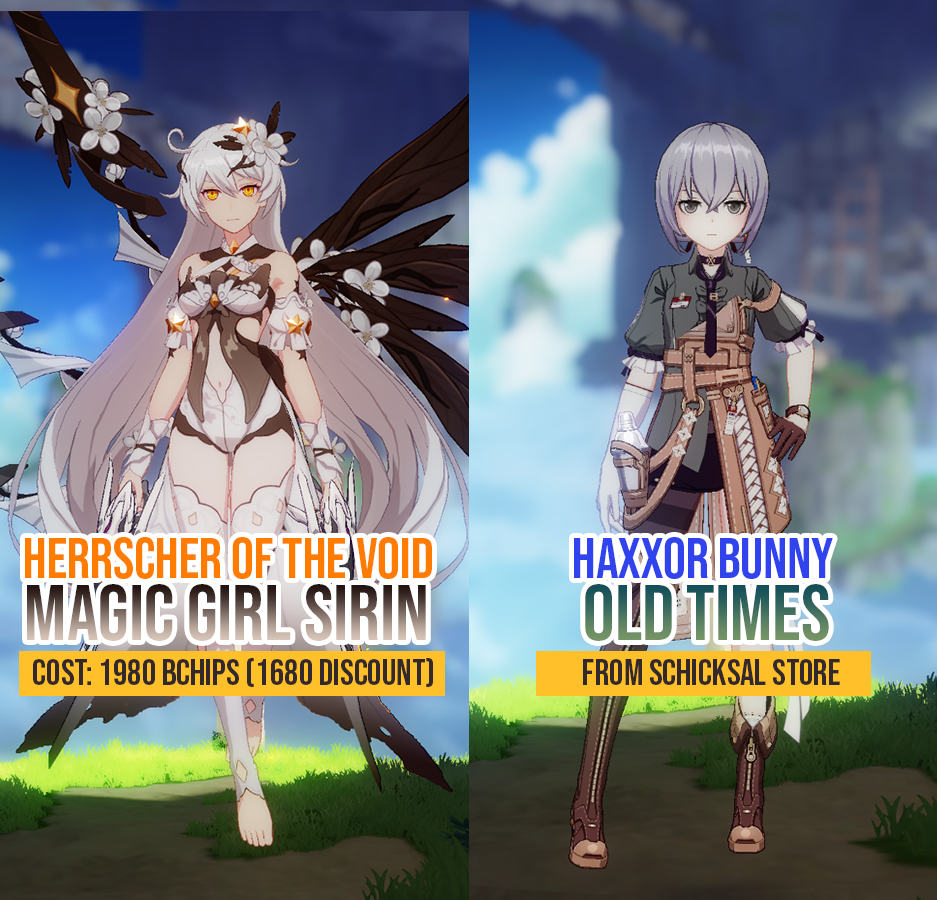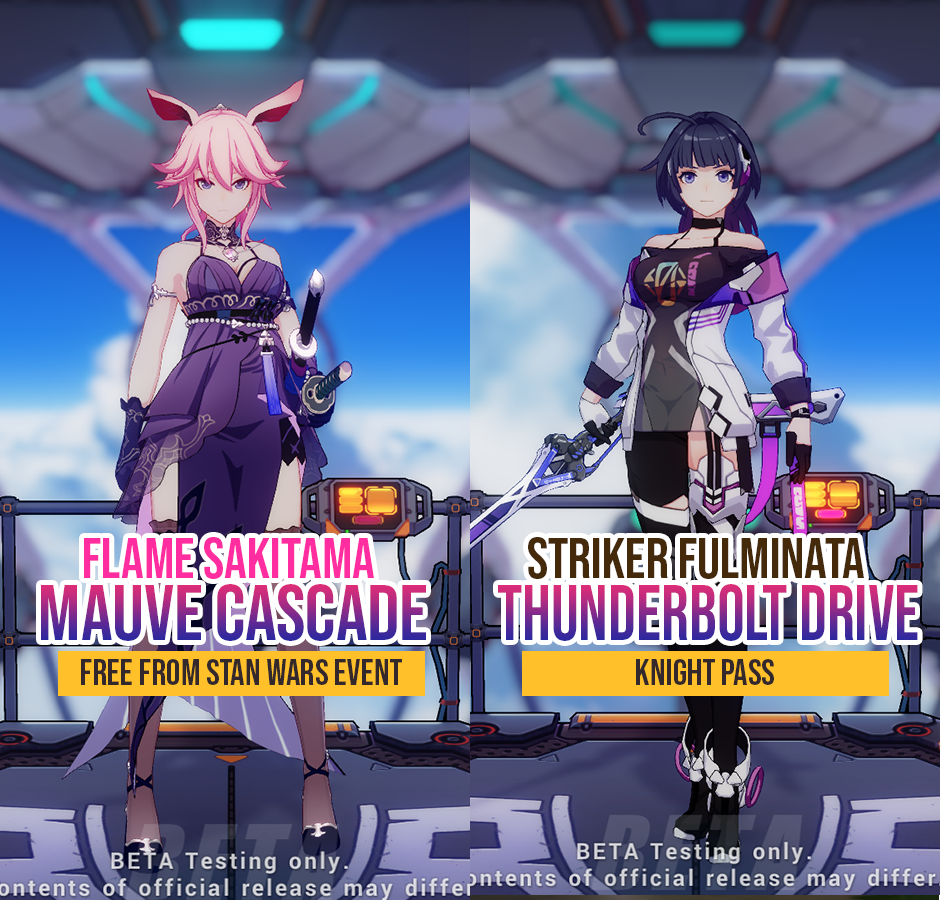 SERVERWIDE EVENT - STAN WARS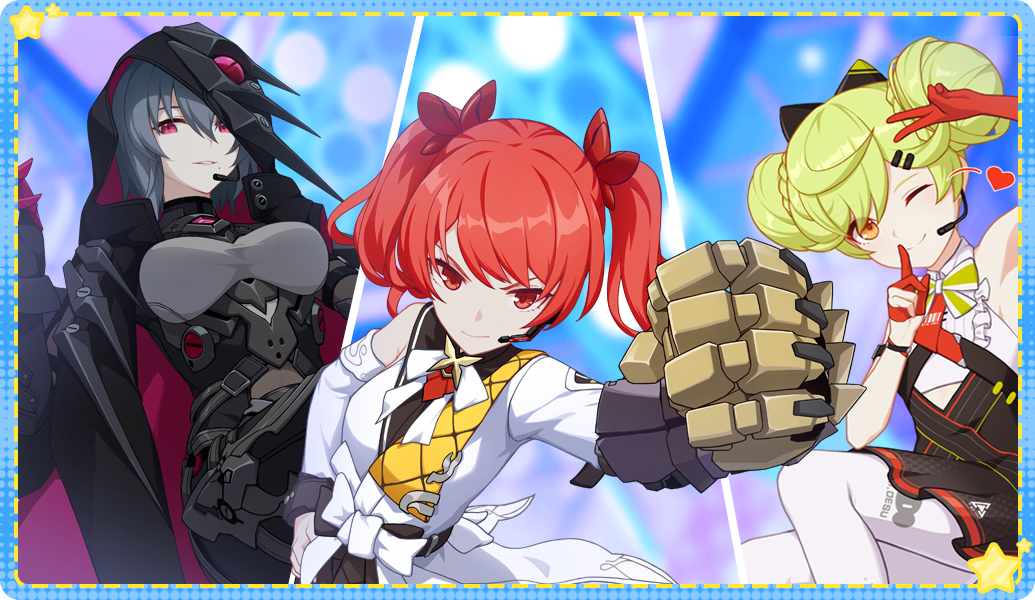 Honkai Impact 3rd's first-ever [Stan Wars] is under way! The three contestants are Ai-chan, Tesla and Miss Raven! In this serverwide event, fight, get tickets and use them to vote on your favourite idol! The winning idol will get A SPECIAL STIGMA SET, available for free in the future.


RAVEN won on the CN server. Will SEA and Global reach the same fate? Find out soon in Stan Wars!
Stan Wars rewards: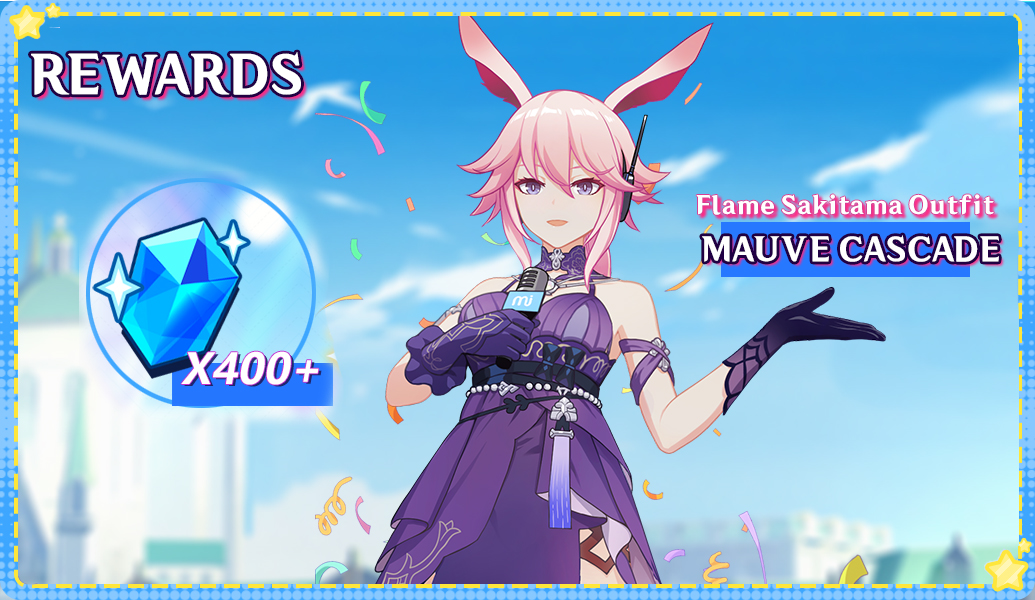 EVENT - THRESHOLD BREACH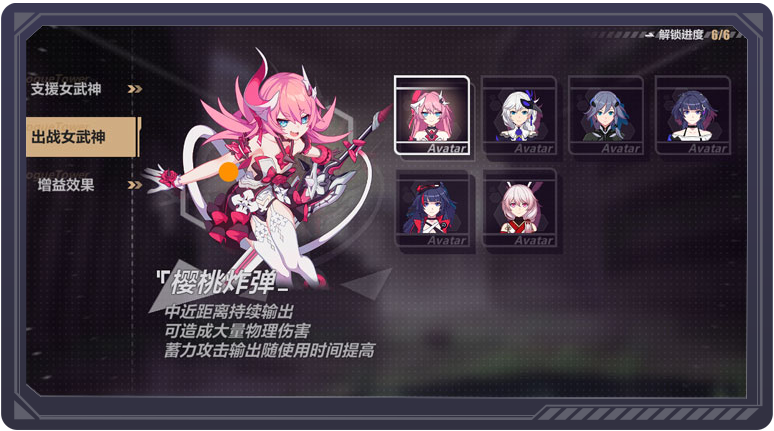 THRESHOLD BREACH returns with Molotov Cherry, Danzai Spectramancer and another secret valk! (Hint: It's the hot maid with a green dog).
Rozaliya becomes an infinite spinner in the new Breach!

CHAPTER 24 - THE LEGION THEATER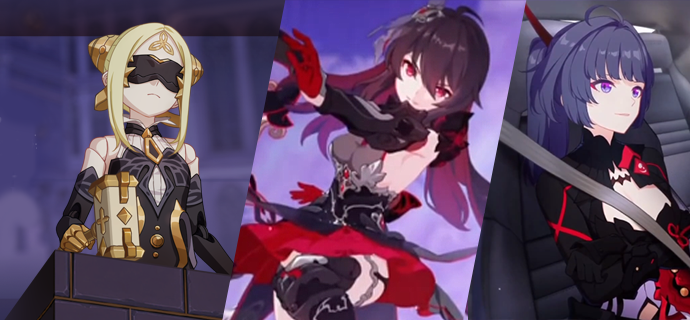 The Legion Herrscher has appeared, and the world fell into chaos. Who can stop this madness?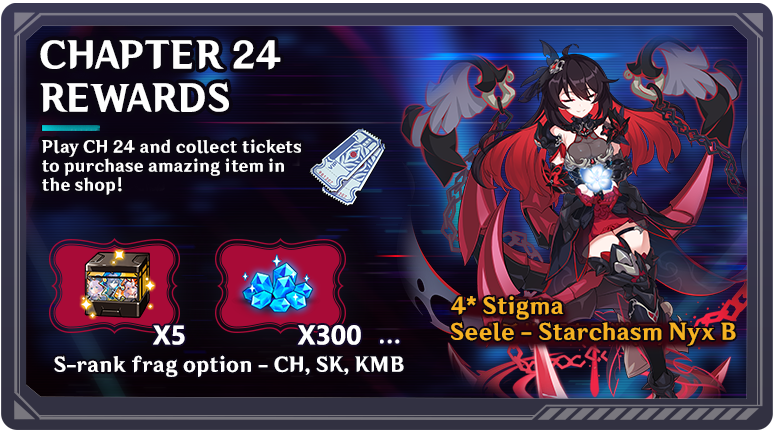 SCHICKSAL STORE SHOPPING DAY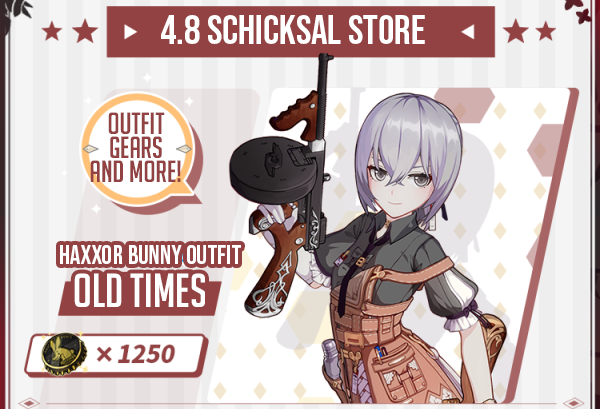 Spending event returns in 4.8! Pull supplies, get tokens and use them in Shicksal Store to exchange for goodies such as Outfits, Weapons, Stigma, Supply Cards and more!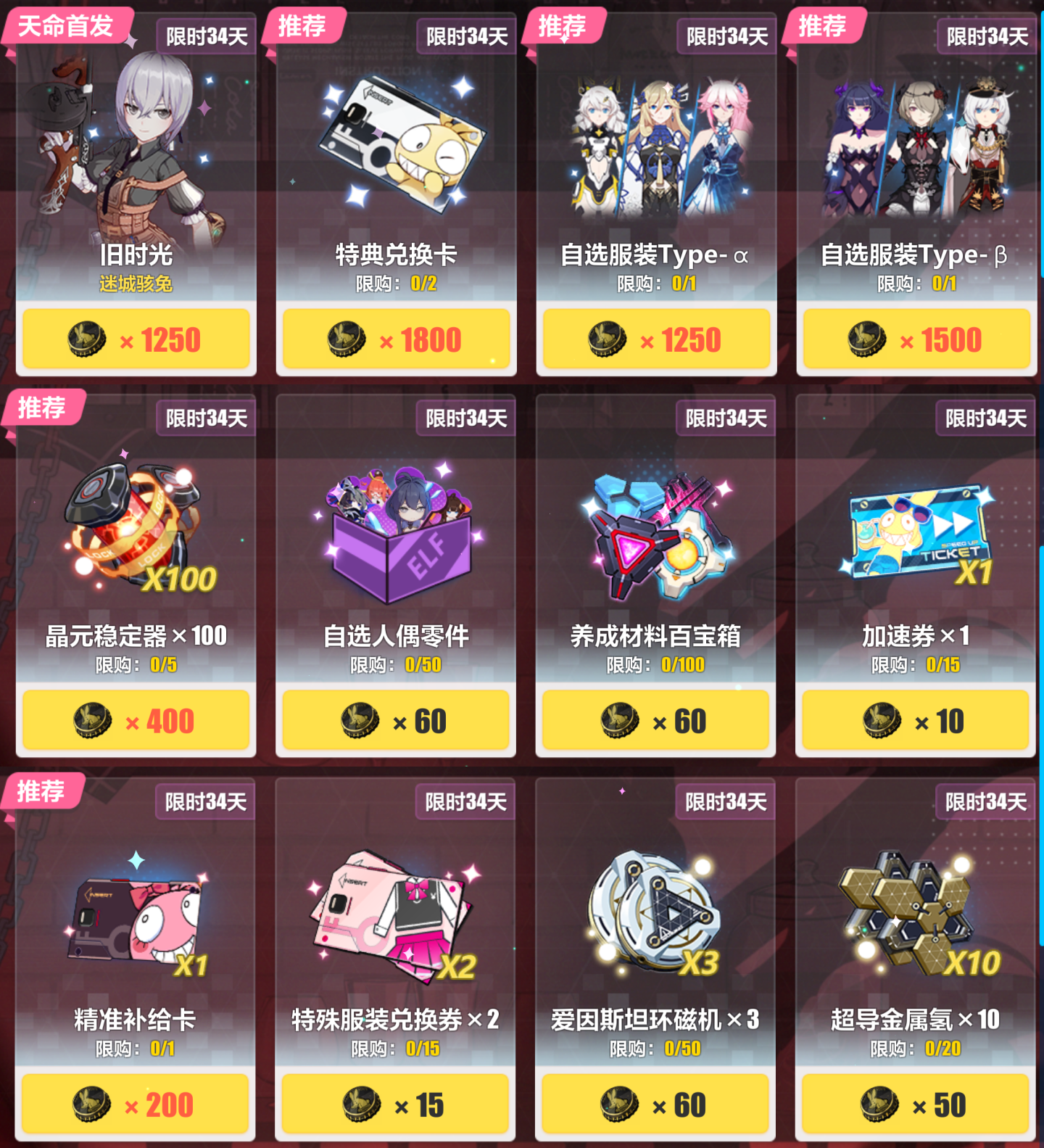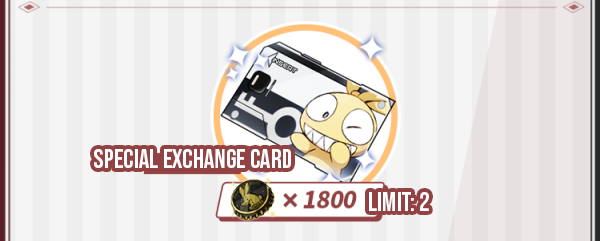 A special exchange card can also be obtained. This card allows you to exchange it for ANY EQUIPMENT OR STIGMA RELEASED UP TO v4.0, including these: Shuijing, Zither, Dante and Margrave.
These limited-time gears cannot be exchanged: Xuanyuan Sword, Book of Fuxi, and Vulkan
HOW TO GET TOKEN
(Info is based on CN server data. Please refer in-game for accurate data)
You can get more from B-CHIPS packs

7-DAY LOGIN REWARD
Something's wrong. There's so much new content yet there is none for Durandal :0
Oh, there she is! Log-in for 7 days to receive 5 Focused Supply Cards and a special 3* stigma Detective Durandal (T)! This patch is now balanced!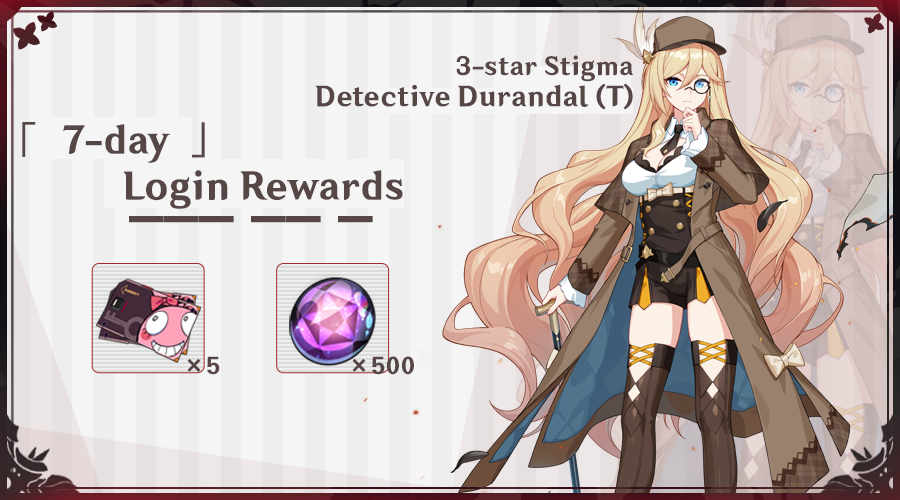 MEMORIAL ARENA
NEW BOSS - YAE KASUMI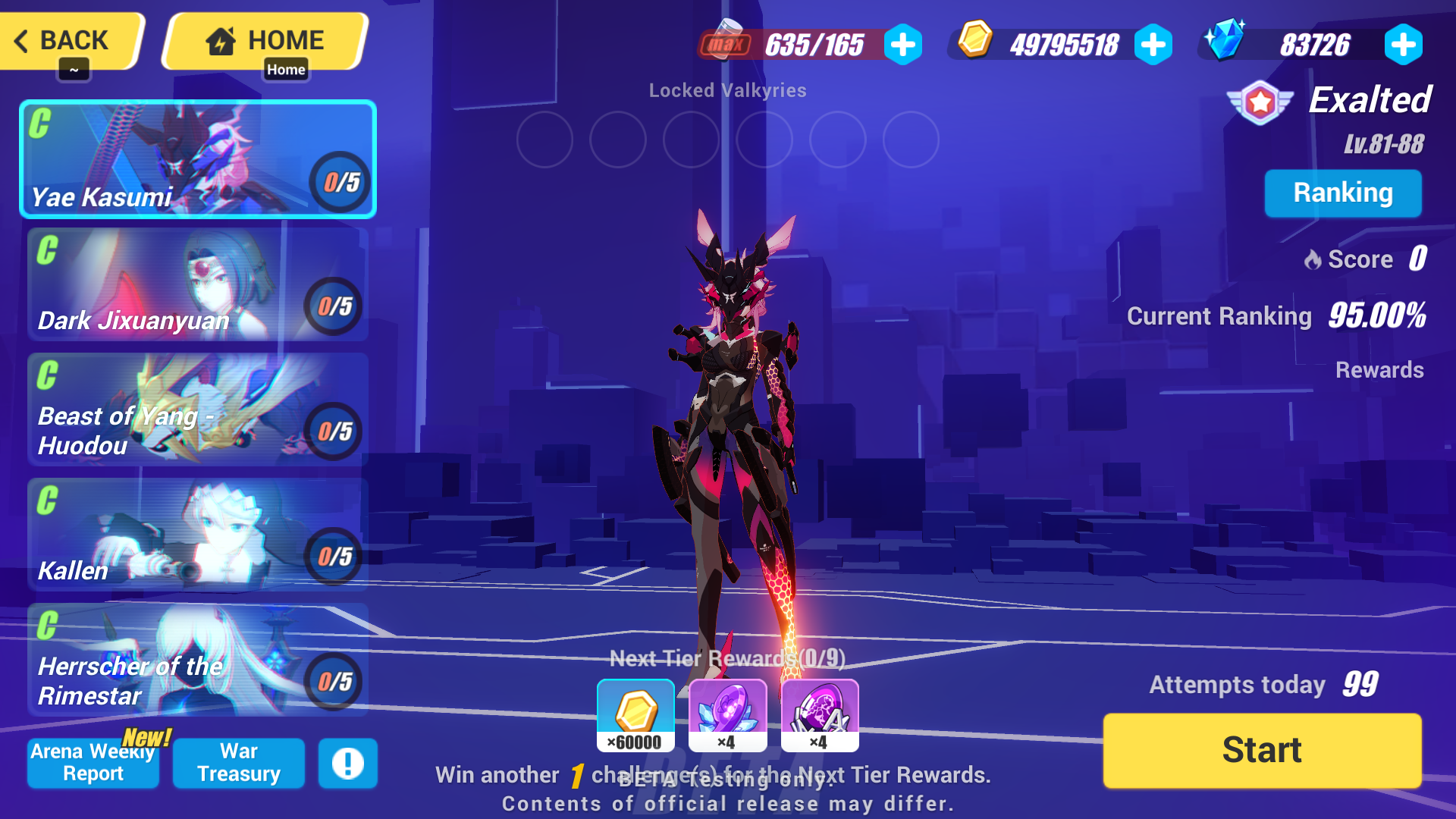 Cyber Ninja Yae Kasumi arrives in Memorial Arena! Kasumi is a 2-phase MECH type boss with two forms - Ice Form and Fire Form.
Wait a minute wasn't Kasumi a Lightning BIO type? Where's the Lightning? Where's the BIO? SMH Ai-chan.
EX ABYSS CHANGES
EXALTED ABYSS BIG CHANGE!
Exalted Abyss Superstring Dimension has a big change - enemies' DEF and Elemental Resistance now scale with Disturbance! But don't worry~ Enemies' HP are also adjusted, and some bosses' HP have been reduced. In reality, this will make Disturbances below 400 increasingly easier as the number reduces, compared to current version.
NEW BOSS - NIHILUS HUSK [BLOCKADE ver]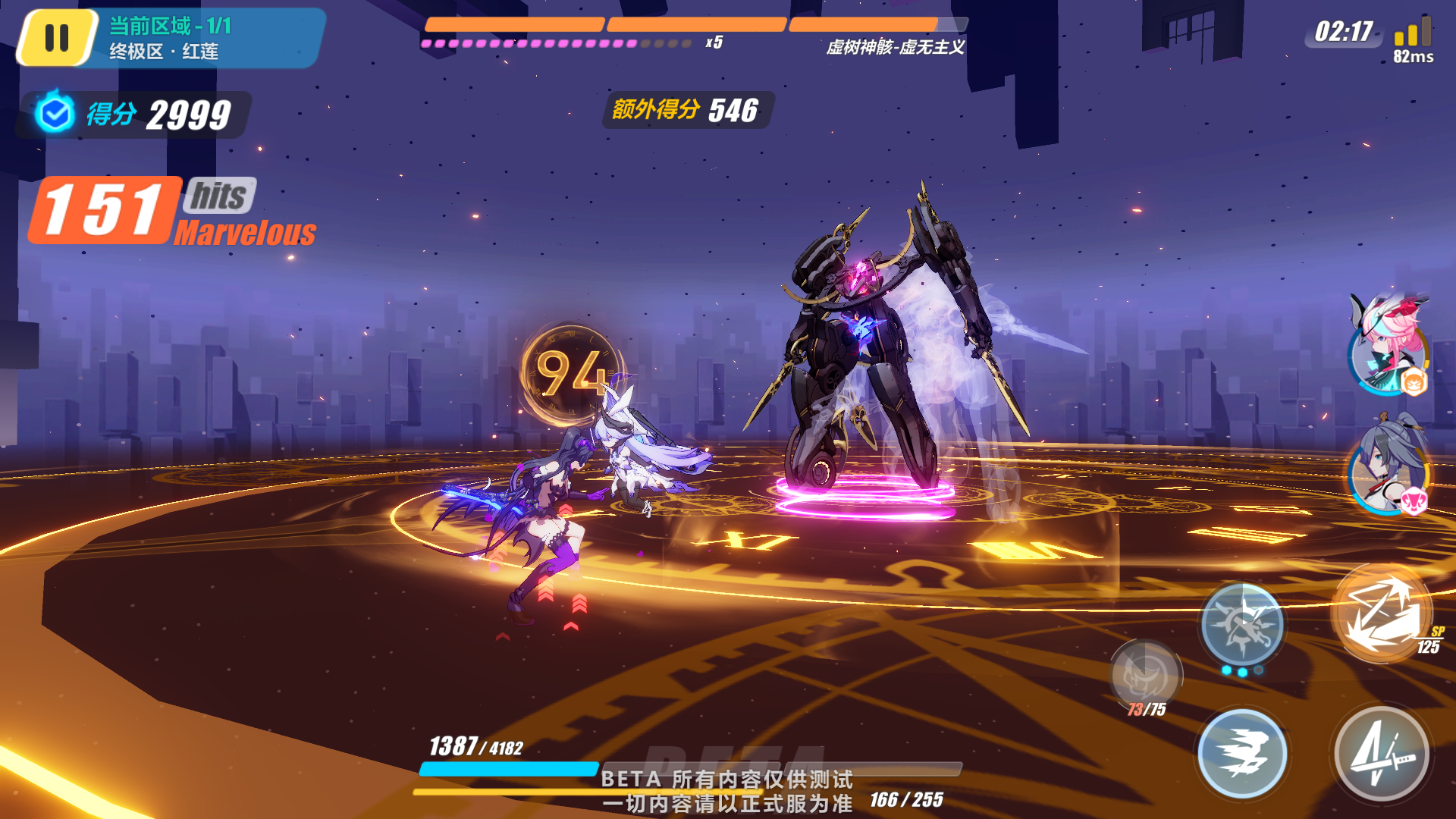 Lightning UP weather new boss: Nihilus Husk… again?
Although it is the same name and the same weather, this Husk uses the mechanic from the

Blockade

version.
This new Husk does not replace the old one. Both versions of Husk exist in EX Abyss cycle.
NEW QUANTUM SIDE STAGE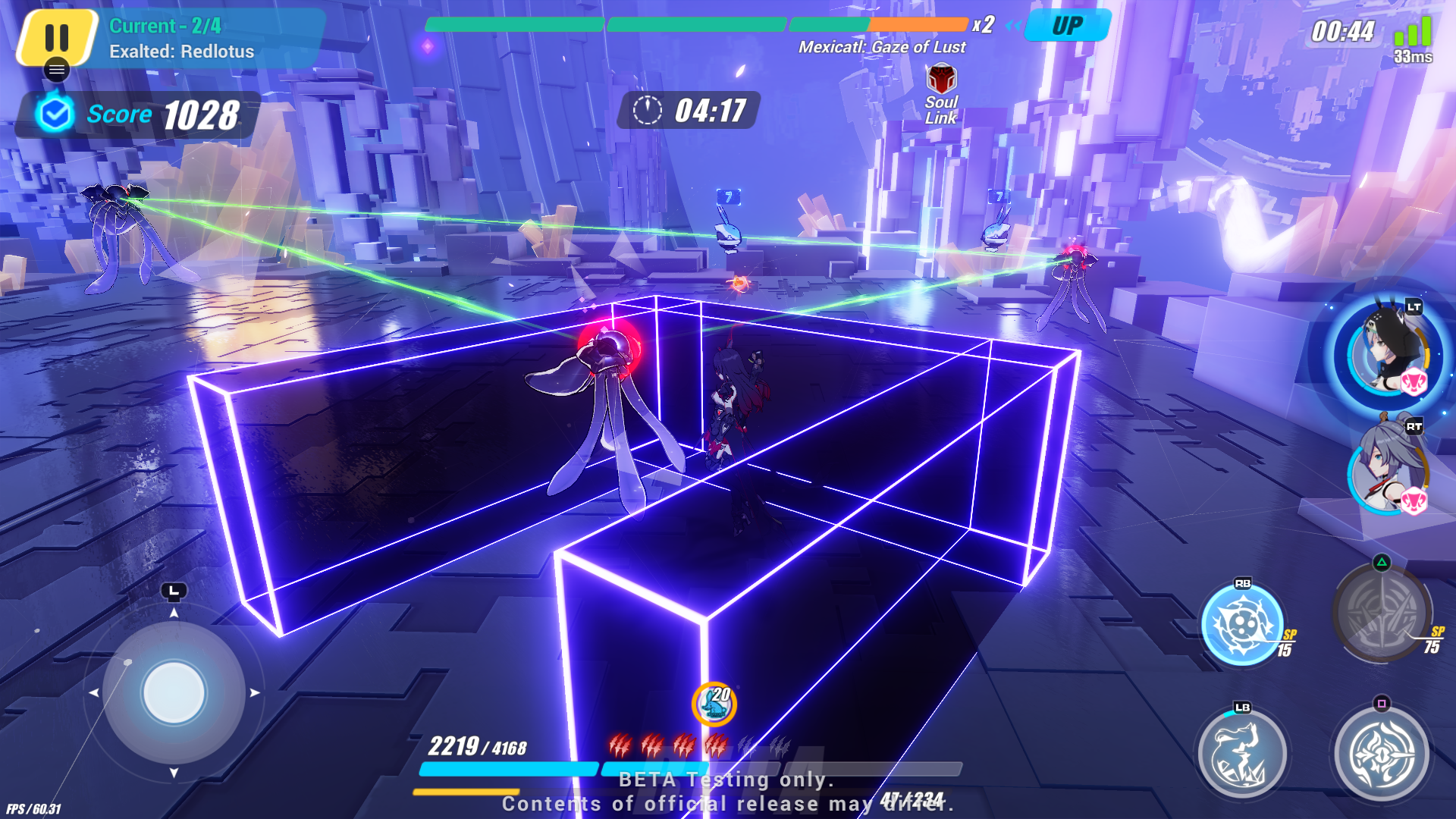 BLOODTHIRST and HOMU MAGICIAN CHANGES
Bloodthirst Weather - Homu Magician now stays on the field during the Hola and Homei phase. Homu HP increased in accordance with the change.
Bloodthirst weather effect: Damage Bonus after kill now affects the whole team.
OTHER CHANGES and CONCLUSION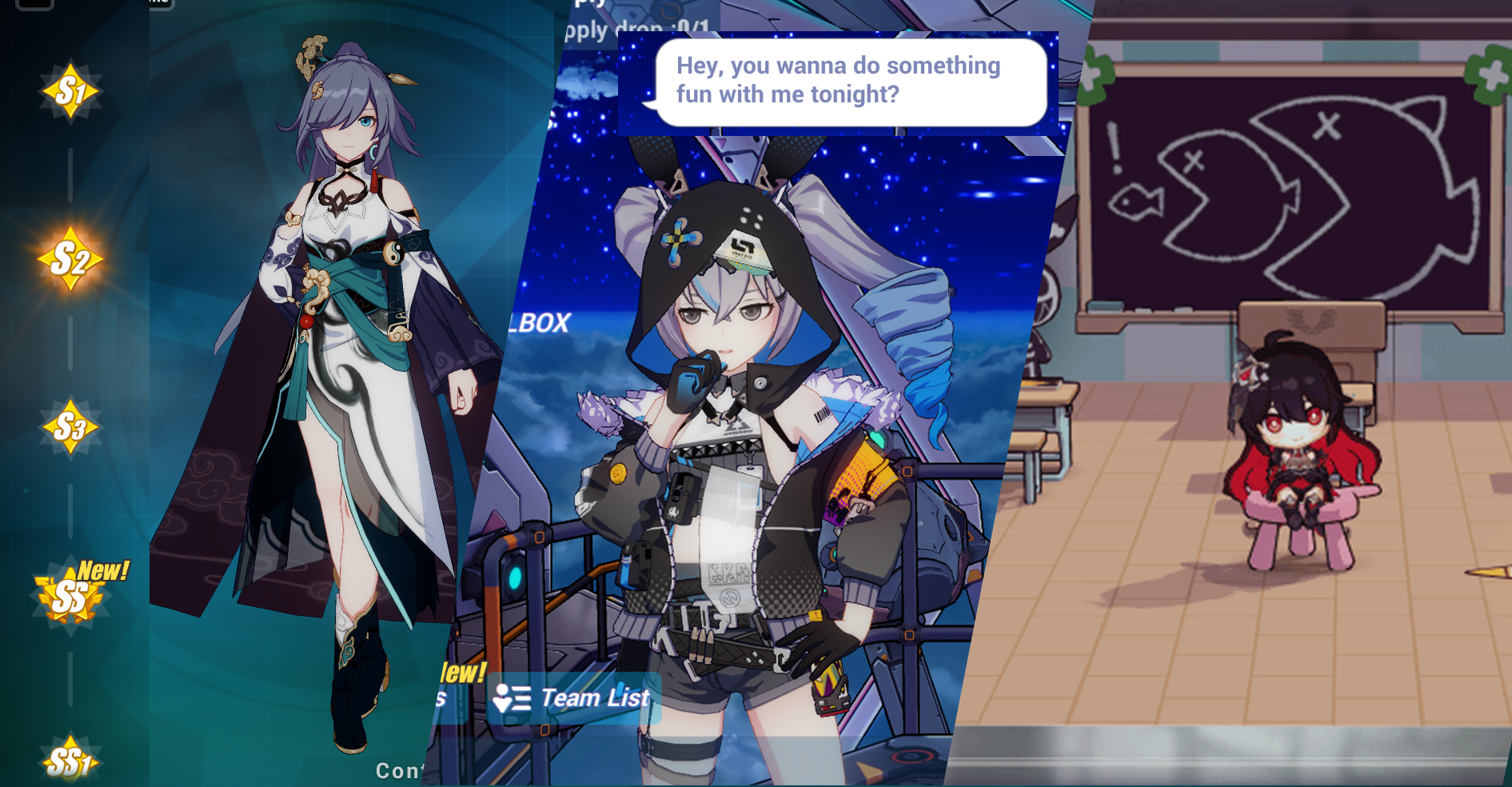 Azure Empyrea receives new Rank-Up Skills
Haxxor Bunny bridge interaction added
NYX added to Dorm Chibi
New Chat Interface
AND MORE!
Make sure to experience Honkai 4.8 yourself, coming May 27! Thanks to Ai-chan Team and everyone who helped throughout the beta. Visit Official Honkai Discord for info on future patches, or subscribe to me on YOUTUBE and TWITTER ~