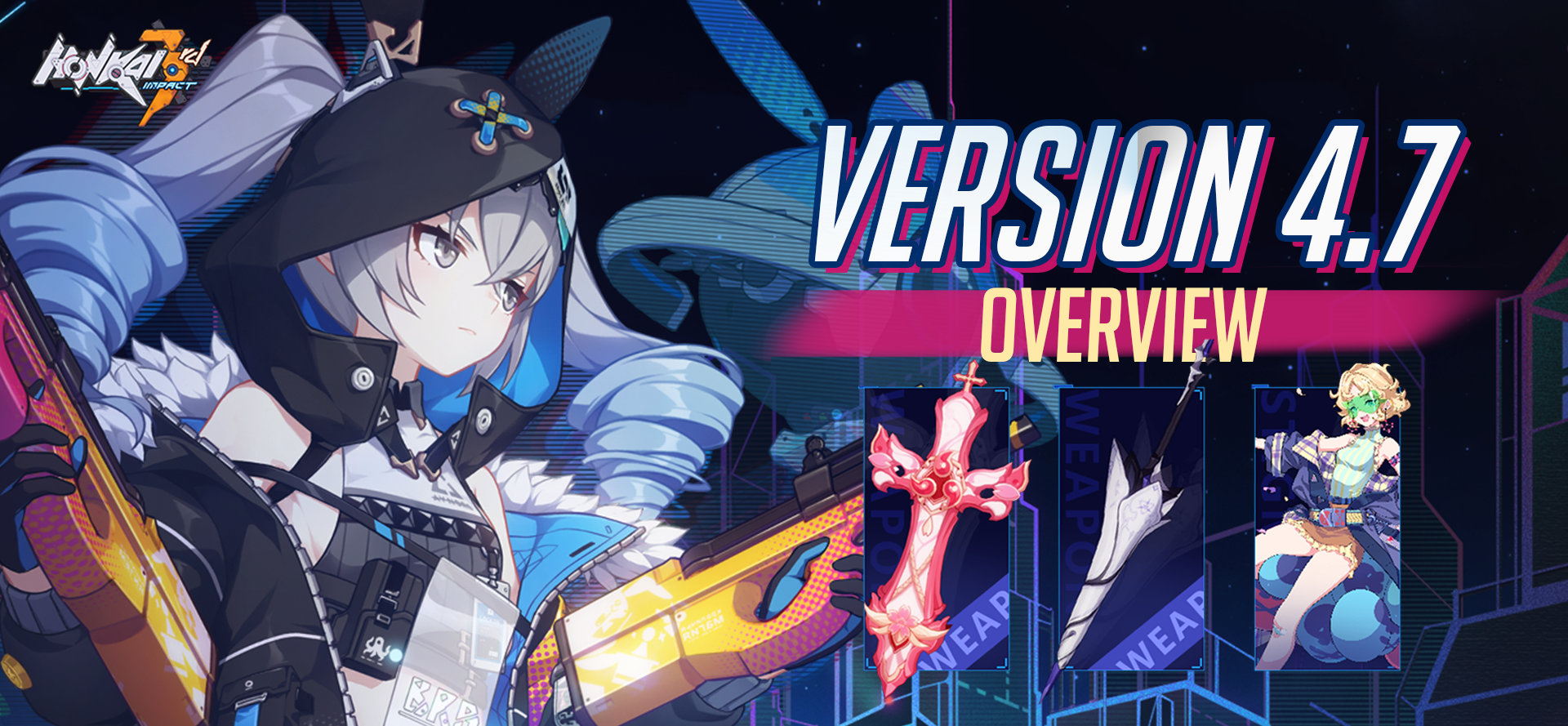 Ding dong! Bronie has hacked Ai-chan's database and uncovered new content for Honkai Impact Version 4.7 - New Bronya, Divine Key Abyss Flower, Chapter 23, three cool outfits and more! Come! I'll share the data with you, captains!
HACKER'S TIME!

NEW BATTLESUIT - HAXXOR BUNNY
HAXXOR BUNNY is Bronya's SP Psy-type ICE SUPPORT battlesuit that can summon DRONES to attack. Drones provide ice buff to the team, and their attacks build up Haxxor's QTE stack.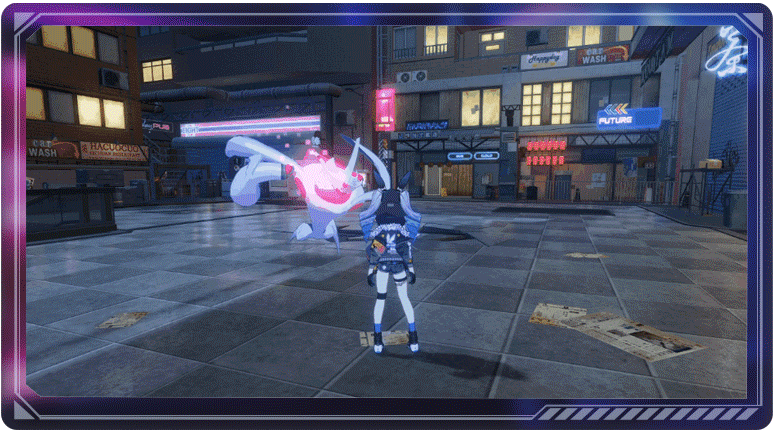 Haxxor Bunny can use QTE and Ultimate from off-field, similar to Starlit Astrologos. QTE provides HACKED DEBUFF, while Ultimate gives TRACKING MODE to the team, as well as carpet-bombing the enemy.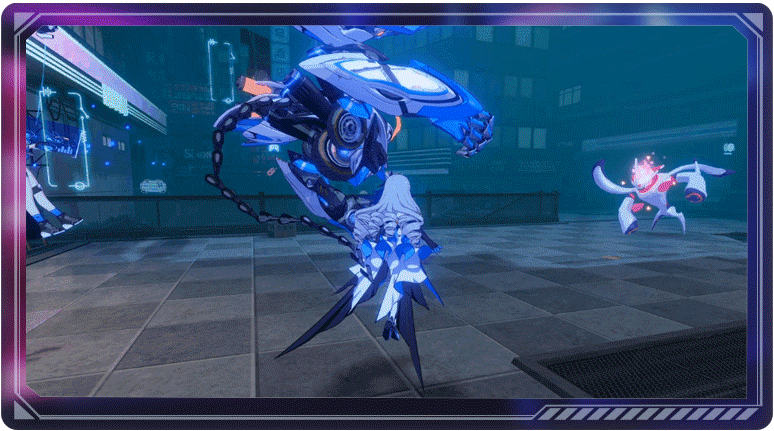 Bronie good, farm Bronie~ You can get Haxxor Bunny fragments from: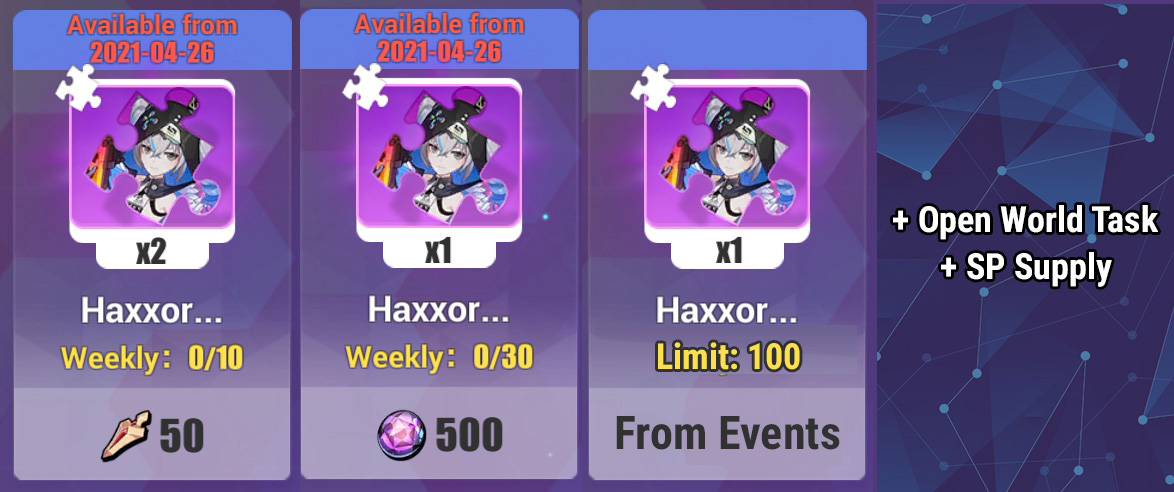 EQUIPMENT

SIGNATURE GEAR - CRUSHER BUNNY 19C and TURGENEV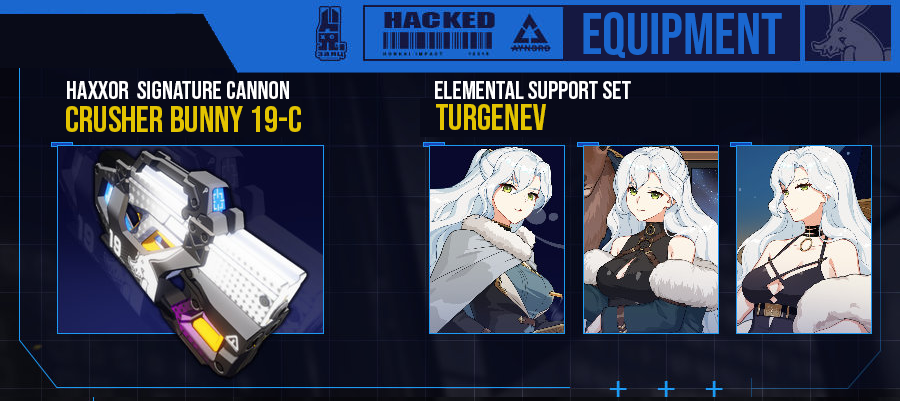 CRUSHER BUNNY is an irreplaceable weapon for Haxxor Bunny. This high hit-count, freezing weapon can automatically activate when HB uses Ultimate via QTE. (Similar to Zither for Starlit Astrologos)
TURGENEV is a strong elemental support set that can be considered a stronger version of Jin Shengtan. On Haxxor Bunny (or any valk with summoned units), her summons can extend Turgenev duration.
SUPPLY:

Crusher Bunny and Turgenev will be available in a special supply. You are guaranteed to get a NEW gear within 30 pulls, so a

maximum of 120 pulls to get a full collection of Crusher Bunny and Turgenev set.
OTHER EQUIPMENT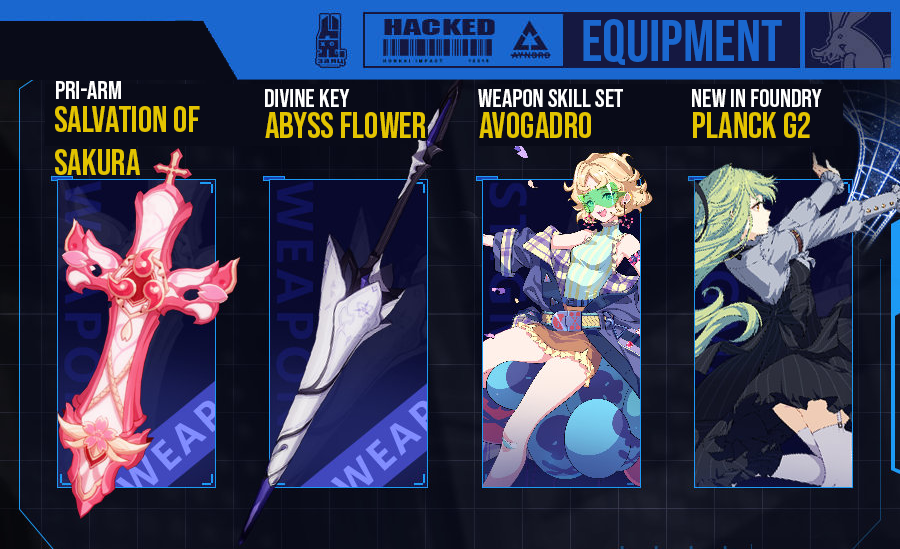 NEW PRI-ARM SALVATION OF SAKURA
[SALVATION OF SAKURA] is a PRI-ARM that can shred Rimestar's fire shield in an instant. Da Bronya recommends captains to forge this weapon! Sakuno Rondo also receives a minor buff in 4.7. Captain can use Salvation of Sakura as her new weapon, if you are a Teri Teri enjoyer.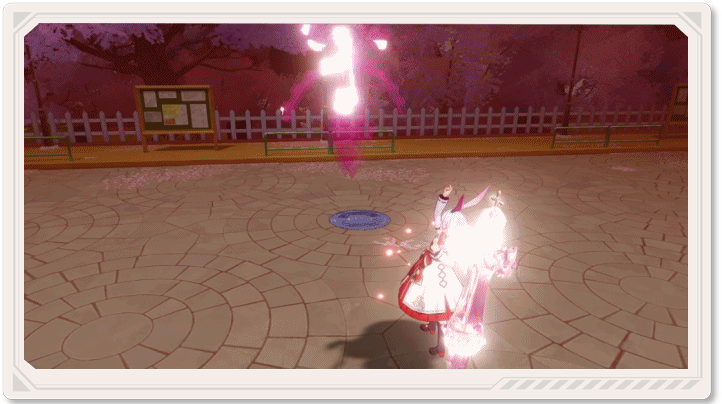 NEW DIVINE KEY - ABYSS FLOWER
[ABYSS FLOWER] is the Divine Key wielded by the legendary valkyrie Cecilia Shariac (Kiana's mother), and has been passed down to Durandal. When used by Bright Knight, Abyss Flower stops time to swing A POWERFUL, DEADLY BLOW.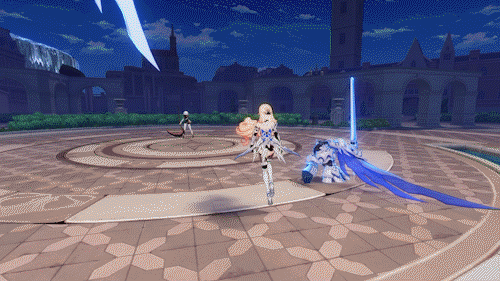 KEY OF CREATION SUPPLY: Abyss Flower and Avogadro will be available in a special supply. Abyss Flower is guaranteed to drop within 50 pulls~ Abyss Flower cannot be tuned in Divine Key Concierge for now.

NEW STIGMA - AVOGADRO
[AVOGADRO] is a set that revolves around weapon skill and grants a large amount of starting SP, while you can still use newton B. Currently, its main usage is not very clear, but watch this vid to see Avogadro combo with Proto Alberich's Bow!

BOUNTY MARK - PLANCK G2
Planck G2 is added to Bounty Mark. Planck is rarely used these days, so don't forge it.
BATTLE PASS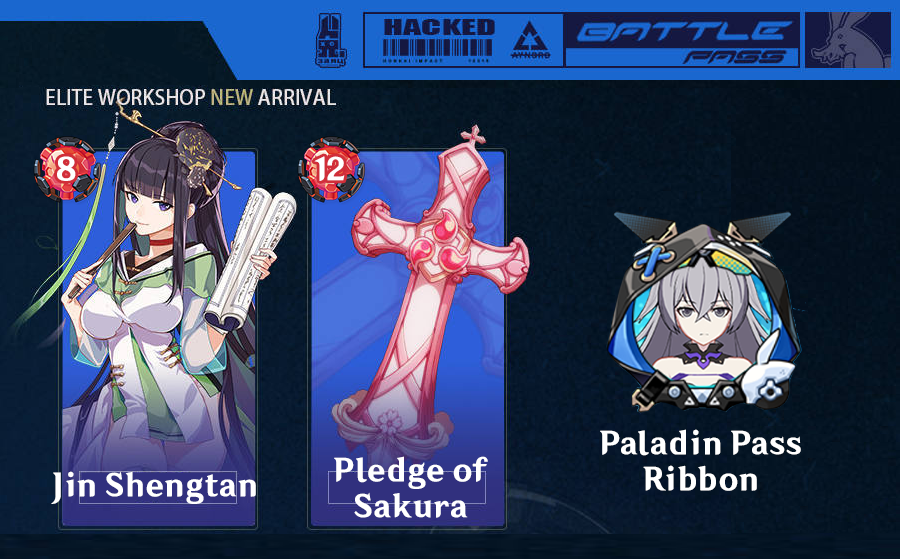 Pledge of Sakura

can be farmed in Bounty Mark, so don't get it from Battle Pass

Jin Shengtan

is a good elemental support stigma, but most players probably have it by now. There's Turgenev now too.
OUTFITS
Three amazing outfits have arrived~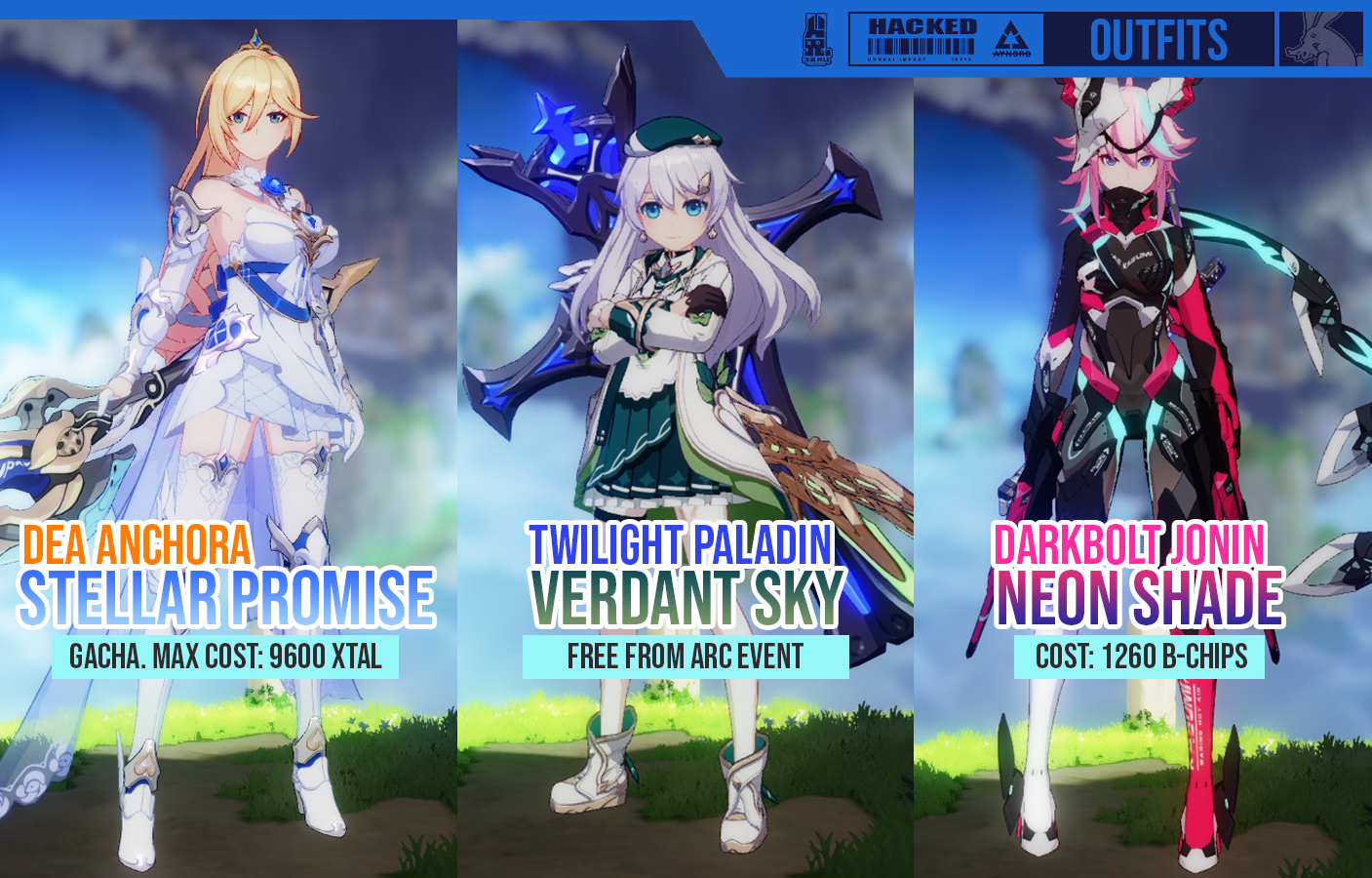 OUTFIT SHOWCASE: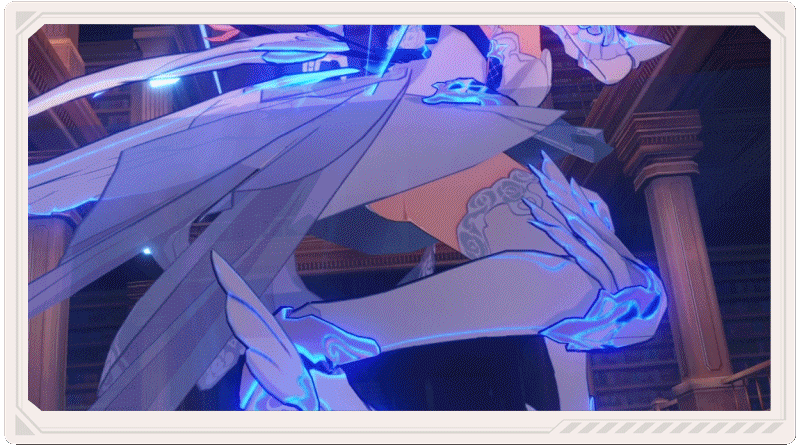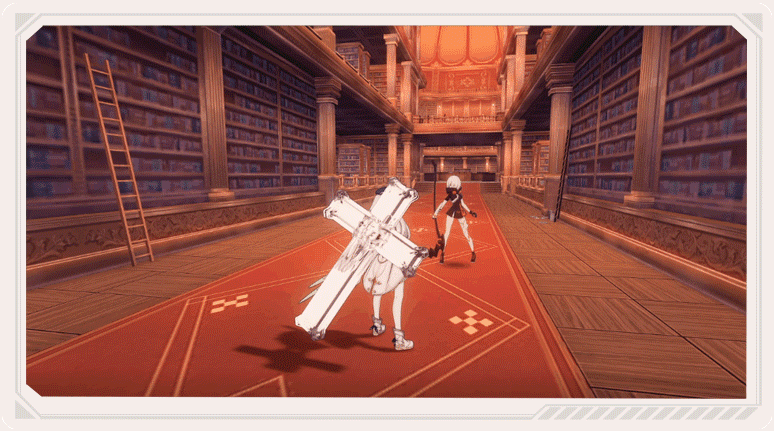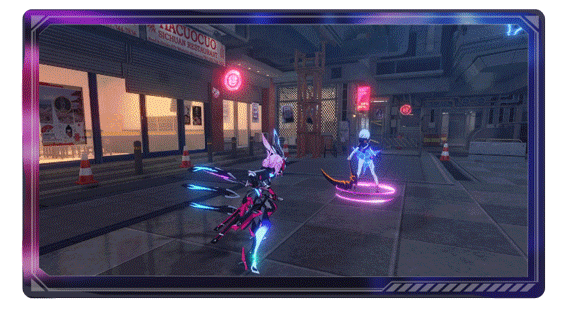 NEW EVENT - ARC: LIGHT BOUND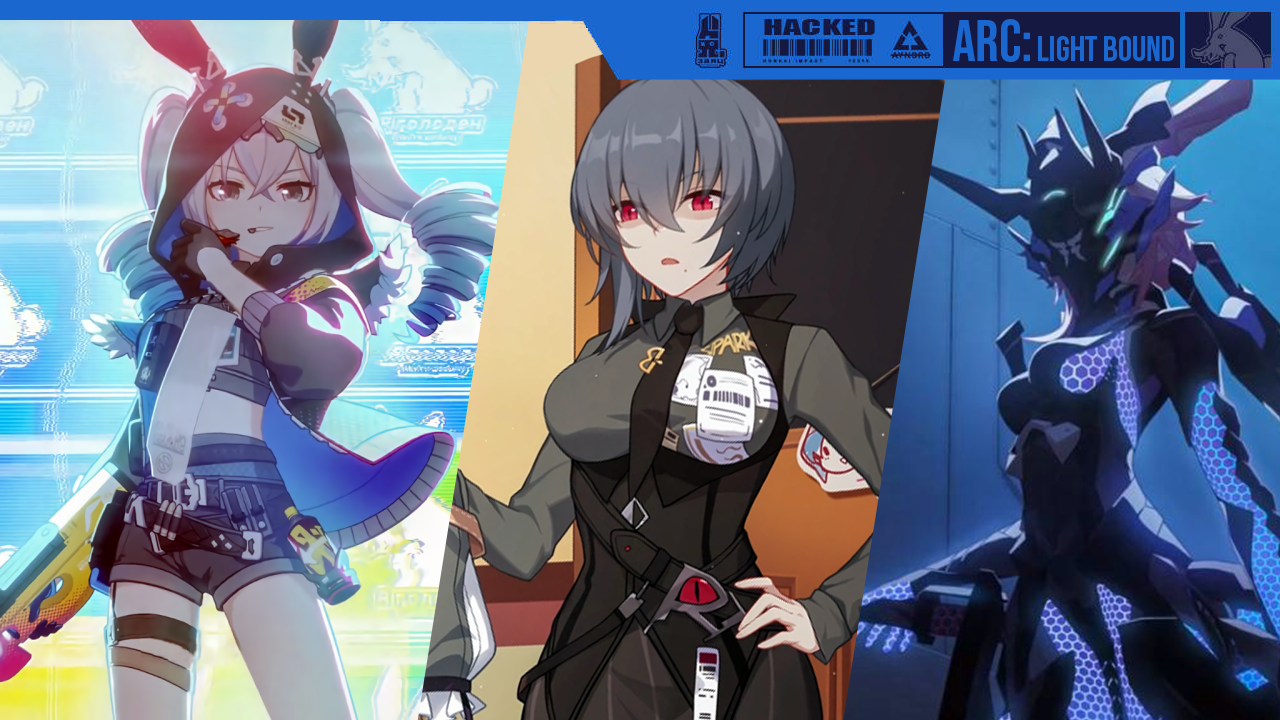 In Arc City, what makes someone a criminal? Getting caught by Raven. Da! In ARC: LIGHT BOUND, you can explore the Arc City open world, accept tasks and upgrade Bronie! Watch out for the Cyber Ninja - she looks dangerous!
Arc: Light Bound rewards: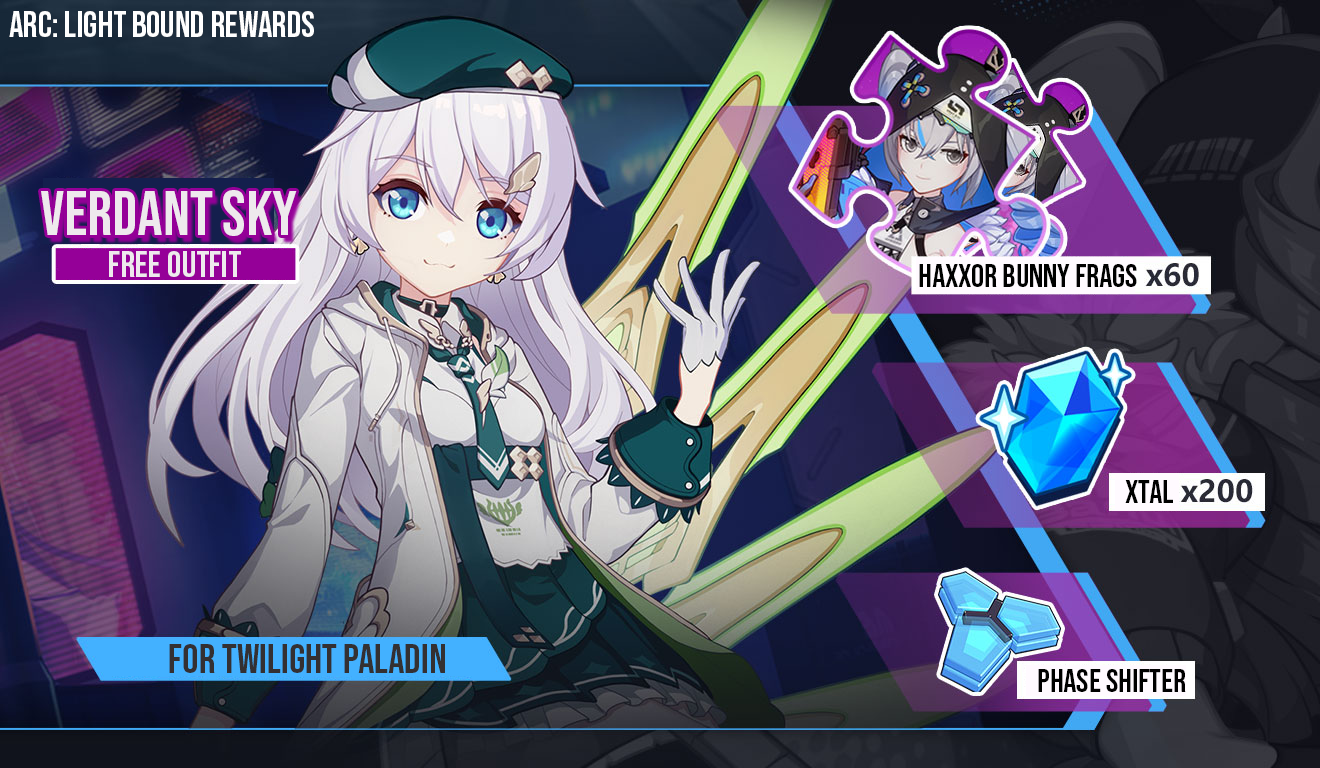 CHAPTER 23 - THE SOLO STAGE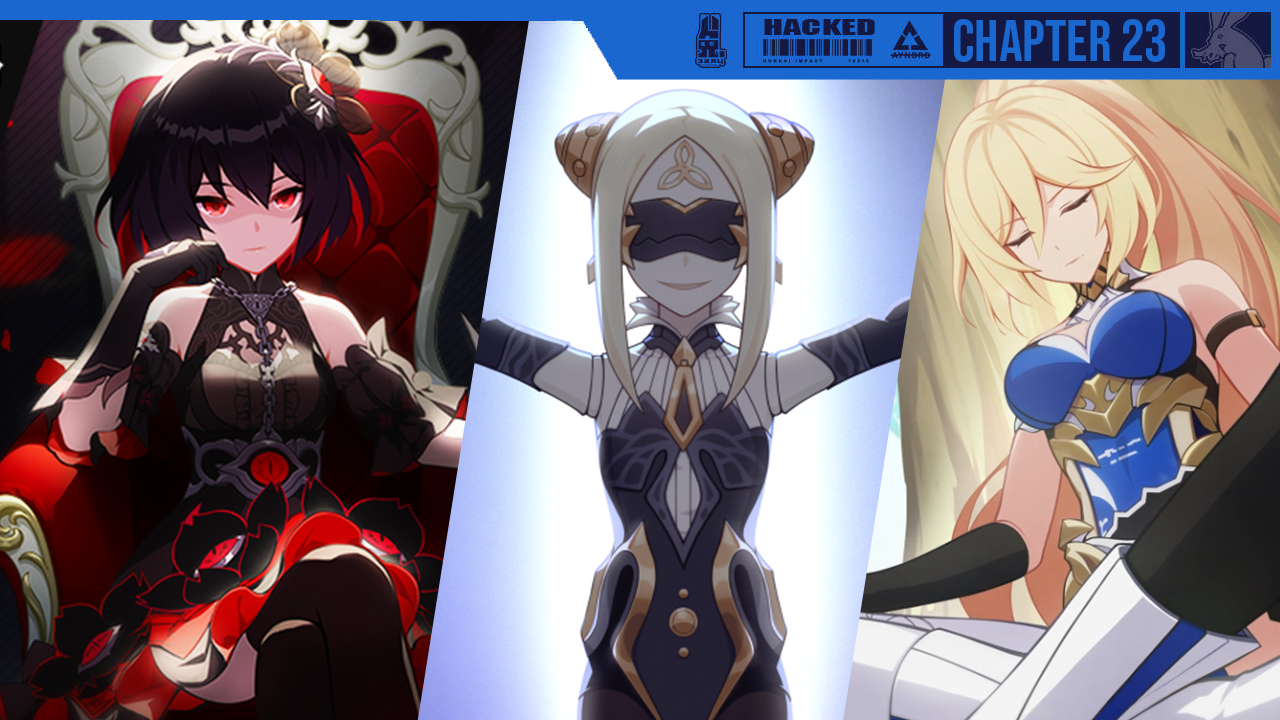 After the Herrscher of Sentience incident was resolved, peace has returned, but only for a short moment. Chapter 23 moves the spotlight to Seele, who has become cautious with her other self after Kiana told Seele of her struggle with Sirin. Inner Seele must face the challenge herself as the enemy appears in Theatre of Domination.
Chapter 23 rewards the next piece of Bringer of Light set, and more: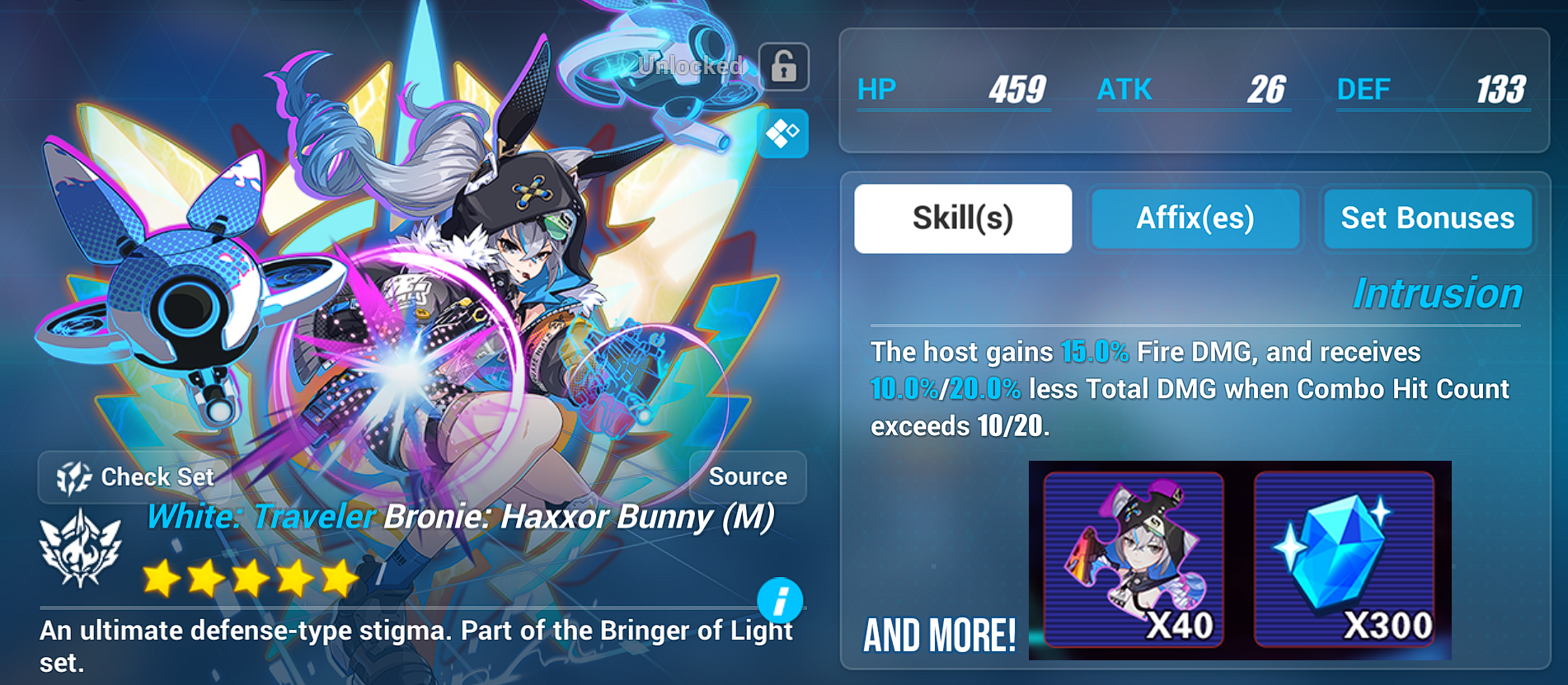 MAX CAPTAIN LEVEL INCREASED
Max captain level increased to Lv88. Captain receives a variety of materials upon reaching Level 85, 86, 87 and 88.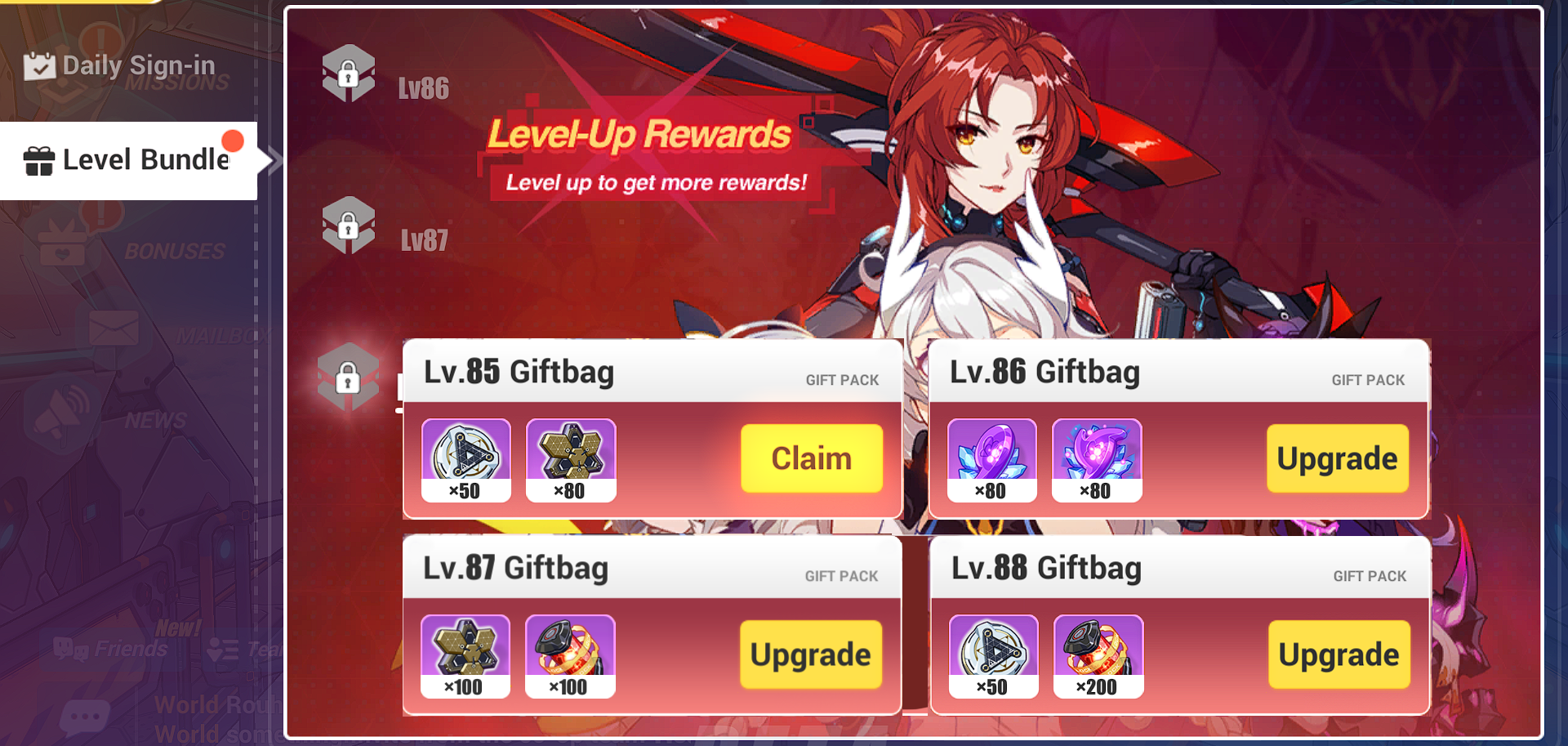 MORE VALKYRIES WITH NEW RANK-UP SYSTEM
Herrscher of Reason, Celestial Hymn and Bright Knight receive the new Rank-up system.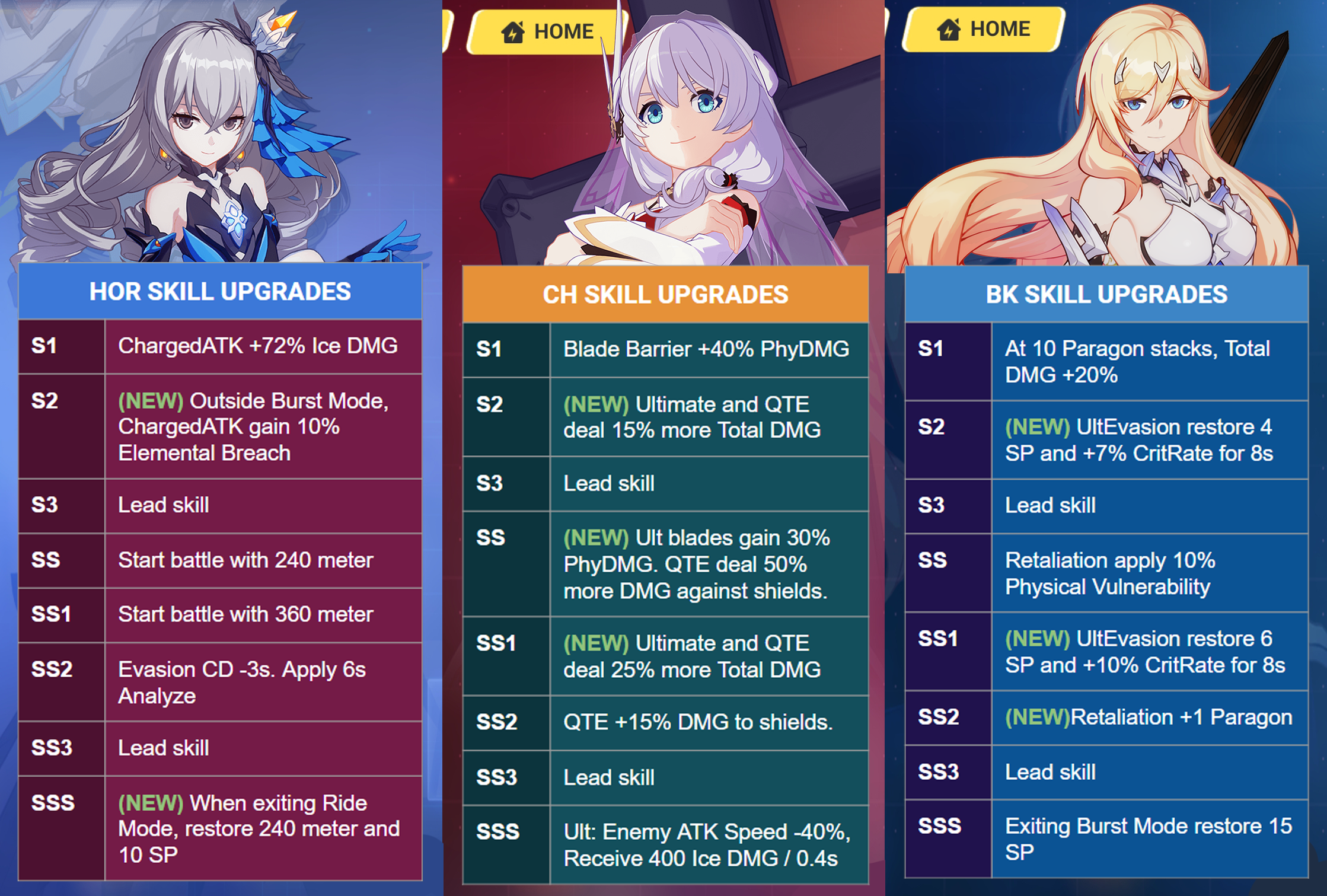 EX ABYSS NEW BOSSES
RANGED WEATHER

finally gets a final boss

- Saha Assaka!

Herrscher of the Void finally gets her exclusive boss!

TYPE COUNTER

has a new boss:

Herrscher of Sentience!

HoS has joined the Abyss as a two-phase boss. Bright Knight should be the best here~

Various minor changes. For example, only one lantern enemy appears per wave in Herrscher of Rimestar fight.
OTHER CHANGES
Resource download now shows percentage

Minor buff for Sakuno Rondo and Shattered Swords set

AND MORE!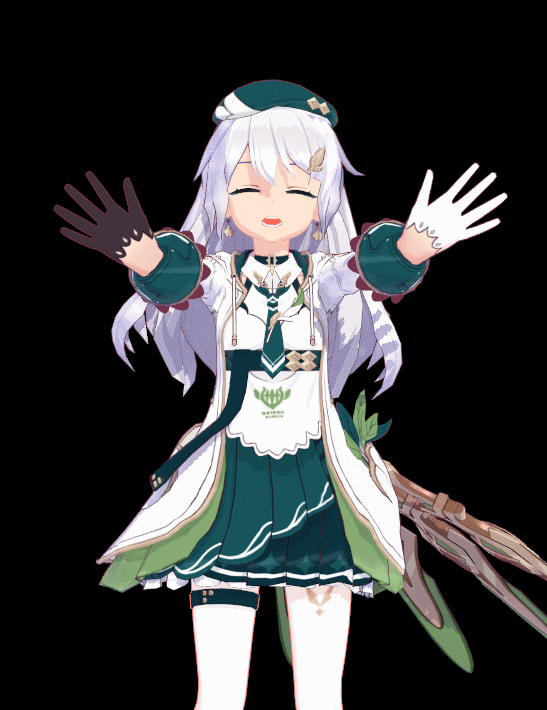 Make sure to experience Honkai 4.7 yourself, coming April 22! Thanks to Ai-chan Team and everyone who helped throughout the beta. Visit Official Honkai Discord for info on future patches, or subscribe to me on YOUTUBE and TWITTER ~